AAX Audio Converter: Easily Convert Your Audiobooks to Any Format You Need
Have you ever encountered a situation where you share your favorite audiobook with one of your friends, but they just can't open that file only because they lacked the necessary app on their phone? Don't worry, an AAX audio converter can help you solve this dilemma by converting the AAX audiobooks to more accessible audio formats. Read this article to find out what is an AAX audio converter, get to know some popular audio formats and explore a list of AAX audio converters for your selection.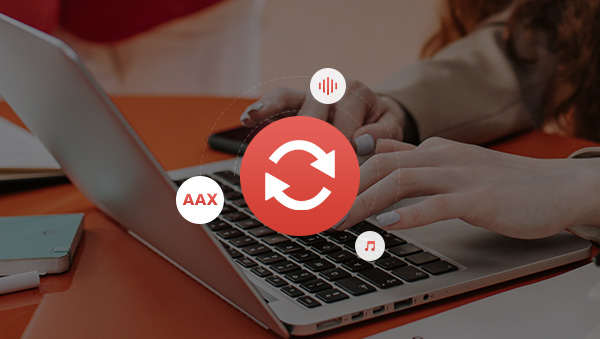 AAX is a multimedia format developed by Audible for its audiobooks. It contains not just audio, but other media information, such as images for displaying on the media player, a timeline showing chapter breaks, etc. In order to access AAX audiobooks, users need to register an Audible account and have a dedicated player.
AAX audio converter, as the name suggests, is a tool to convert AAX format to other audio formats for sharing or playing on any specific device. It uses special decryption technology to extract audio from AAX files for a pure listening experience.
Compared to the AAX format, there are various other audio formats with better device compatibility. Among them, the following 3 audio formats are commonly used.
MP3: It is a mainstream audio format that uses special compression technology to reduce the data amount for less storage space while maintaining a reasonable sound quality. Some picky ears cannot notice the slight audio difference before and after the transcoding.
M4A: It is a file extension type associated with MPEG-4 format. It is encoded with advanced audio coding (ACC) or Apple Lossless Audio Codec (ALAC) and contains only audio.
M4B: Similar to M4A, it is a file extension type used by iTunes or Audible to store audiobooks. It can retain your hearing history and allow playback compared to MP3.
With so many AAX audio converters that promise to convert AAX files to your desired format, you may be perplexed as to how to make an informed choice. Fear not, we have narrowed down the choices and present a couple of popular converters for you, both on desktop or online.
3.1 Any Audible Converter
Any Audible Converter is an easy-to-use yet powerful converter to convert audiobooks or podcasts to a wide range of audio formats. It offers the ability to decrypt the AAX format to MP3/M4A/M4B at a striking speed.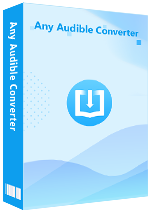 Features of Any Audible Converter:
Convert Audible audiobooks to multiple formats

Keep chapters& ID3 tags

60X faster transmission speed

Support batch processing
Download Win
Download Mac
Pros:
Easy-to-use interface
Split output audio by chapters or time interval
Faster decryption speed than other converters
No update fee
Cons:
allows 1 minute length for converting directly from Audible
3.2 Tunepat Audiobook Converter
Tunepat Audiobook Converter is a dedicated AAX audio converter to convert audible files both locally and from the Audible library. With the help of this converter, you can easily decrypt the DRM-protected books and enjoy them on the specific device you want.
Pros:
Add source file locally or from Audible online
Download AA/AAX audiobooks as M4A/M4B/MP3 formats on your computer
High-fidelity audio output with preserved ID3 tags and chapter information
100X faster conversion speed
Freedom to play audiobooks on any device
5-day money back guarantee
Cons:
Subscription-based
3.3 Wondershare UniConverter
Wondershare UniConverter is a versatile converter to convert video & audio files to other formats. It uses a screen recorder to record the AAX file and then output it to MP3.
Pros:
Support transferring between multiple formats
Versatile toolbox including screen recorder, GIF maker, video metadata fixer, etc.
GPU acceleration for faster conversion speed
Cons:
Capture the audio source by recording, which may result in possible quality loss
3.4 Online platform: https://anyconv.com/AAX-to-MP3-converter/
Apart from these desktop solutions, you may also come across a variety of online AAX to MP3 platforms where you can upload the saved audiobooks and complete the conversion online with your browser. https://anyconv.com/AAX-to-MP3-converter/ is such a free online AAX audio converter enabling the transfer of AAX to a variety of formats quickly without the need for a desktop application.
Pros:
Convert audiobooks for free
Support batch conversion
No need for software installation
User-friendly with a step-by-step guide
Cons:
maximum file size 100 MB
Ads can be seen on the website
Long waiting time
---
If you are an audiobook lover, you may inevitably come across the AAX format. To share with your friends or listen to audiobooks on an arbitrary device, you will need an AAX audio converter. This article has introduced what an AAX audio converter is and listed several popular audio formats. Lastly, it also presents a wide selection of AAX audio converters, whether on the desktop or online. If you are seeking to decrypt the audiobooks to pure MP3 for playing on any device, you can choose a suitable one from the choices mentioned above.
You may also like? Check out:
Follow this article to get to know 10 best free audiobook download websites.
Follow this article to see how to share audiobooks with your family and friends