How to Use Audible on Android Auto
Apart from the empowerment of technology, another reason why audiobooks have been able to develop so quickly is that people can use the fragmented time to listen to audiobooks anytime and anywhere to receive new information and knowledge. This convenience cannot be replaced by traditional paper books. Users can listen to audio programs through devices such as mobile phones and smart stereos and can combine listening to books with other activities such as driving, exercising, and doing household chores. Previous articles have detailed how to play Audible audiobooks on various music playback devices such as iPods, MP3 Players, or watches such as Apple Watch, Samsung Galaxy Watch, and speakers such as Sonos, but there is no tutorial on how to play audiobooks in the car.
Android Auto is a mobile application from Google designed to replace the native in-vehicle infotainment to run Android applications and execute services, as well as access and retrieve Android phone content. Following to see how to play Audible audiobooks in your car via Android Auto. In addition, this article will offer more alternative ways to play audiobooks in the car.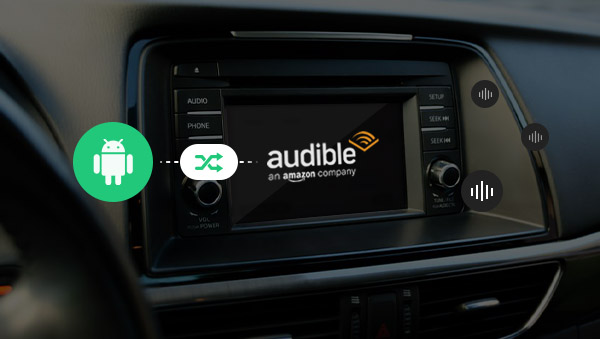 ---
Make sure your car is compatible with the Android Auto and your Android devices are running the Android 5.0 Lollipop system or above version.
If your car system already has Android Auto built-in, please follow the steps below.
Step 1: Download and launch the Audible app on your phone.
Step 2: Pair your phone with your Android Auto-compatible stereo via USB cable.
Step 3: Launch the Audible app on your display and select an audiobook from the library.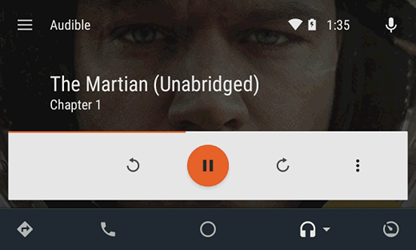 If you want to listen to Audible on Android Auto right from your Android smartphone, please follow these steps.
Step 1: Download and launch the Android Auto app on your phone.
Step 2: Click the headphone button and then choose the Audible app from the Audio apps.
Step 3: Select an audiobook from your library and play.
---
Play Audible Audiobooks with Apple CarPlay
CarPlay is an in-vehicle system released by Apple, which perfectly integrates the user's iOS device with the dashboard system. It only supports iPhones with a lightning connector. Although the iPad has this connector, it doesn't list as a hardware device supported by CarPlay.
Step 1: Plug your iPhone 5 or later version into the head unit of your car.
Step 2: Once plugged in, you will see the CarPlay home screen will automatically be displayed. If it doesn't appear, please click on the CarPlay logo on the display.
Step 3: Open the Audible app on the display. If you don't find it, please swipe right.
Step 4: Select an audiobook from the library and play.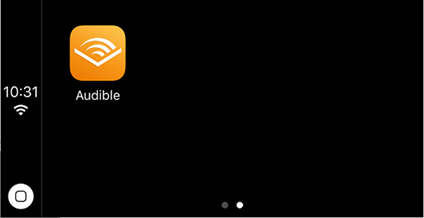 Play Audible Audiobooks in the Car through Bluetooth
Bluetooth is short-range wireless communication technology. It is often used in the automotive sector for Bluetooth hands-free communication, in-car Bluetooth entertainment systems, Bluetooth vehicle remote condition diagnosis, and anti-theft technology for cars. Almost all mobile phones, tablets, and in-vehicle systems support Bluetooth.
To listen to audiobooks in your car via Bluetooth, you simply need to pair your phone with the car stereo successfully. Turn on your phone's Bluetooth button and make it "discoverable", then start a "scan for devices" or "search for devices".If the car sends a code, you will need to verify it on your phone. Click on the connect button to pair. Once paired successfully, the audio from the phone will automatically play through the car's stereo.
Listen to Audible Books in the Car via USB Drive
Please first make sure that your car stereo supports data exchange via USB. The steps to play audiobooks in the car via a USB drive are very simple. You only need to download the audiobooks and save them to the USB drive, then plug the USB stick into your car to play the audiobooks.
Listen to Audible Books in the Car via SD Card
First, make sure your car supports an SD card reader. Similar to the previous method, you just need to convert the Audible audiobooks to a format compatible with other devices and download them to the SD card. Then put the SD card into the card reader and insert the card reader into the car. Finally, you can play the audiobook from the SD card.
---
The first three methods all require you to have an Audible account and subscribe to it. What if your audiobooks are Audible AA/AAX files that someone else has shared with you, and they are not compatible with your car stereo? If you play audiobooks in the car through a USB drive or SD card, then you must first convert the audiobooks you downloaded to a format compatible with other devices. The next section will introduce how to download and convert Audible audiobooks.
Any Audible Converter is a powerful program that not only supports converting Audible AA or AAX files to MP3 mode but also to various other modes such as M4A/M4B. It could keep the original chapters and ID3 tags after conversion and even allows you to part your audiobooks by chapters, lengths, and or segments.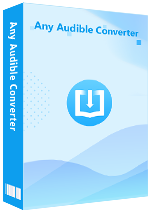 Features of Any Audible Converter:
Download audiobooks and podcasts from Audible/Audible Plus.

Convert Audible audiobooks and podcasts to M4A, M4B, and MP3.

Support splitting audiobooks by length, chapters, or segments.

Keep chapters and ID3 tags after converting audiobooks and podcasts.

Enjoy free upgrades and technical support services.
Download Win
Download Mac
Convert Audible Audiobooks with Any Audible Converter
Step 1

Run Any Audible Converter

Launch the software, and you will see a very simple interface like this.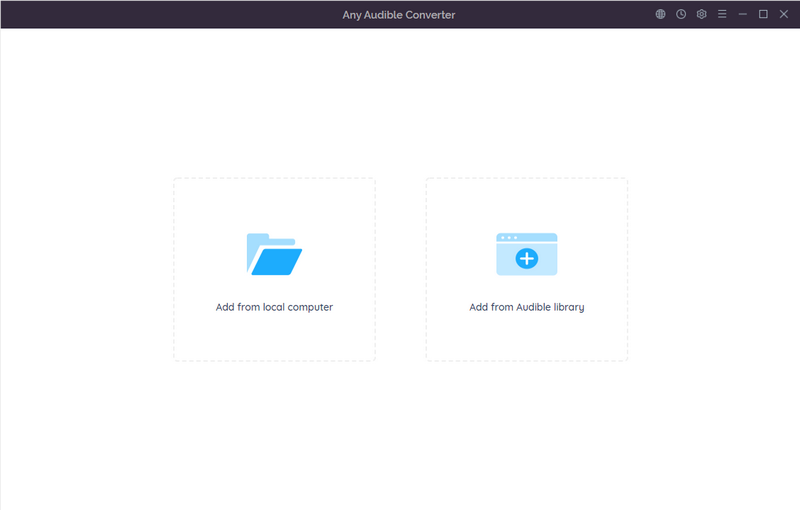 Step 2

Select the Output Format

Click the setting gear in the upper right corner. You can choose the output format, the output quality and the output folder as you like.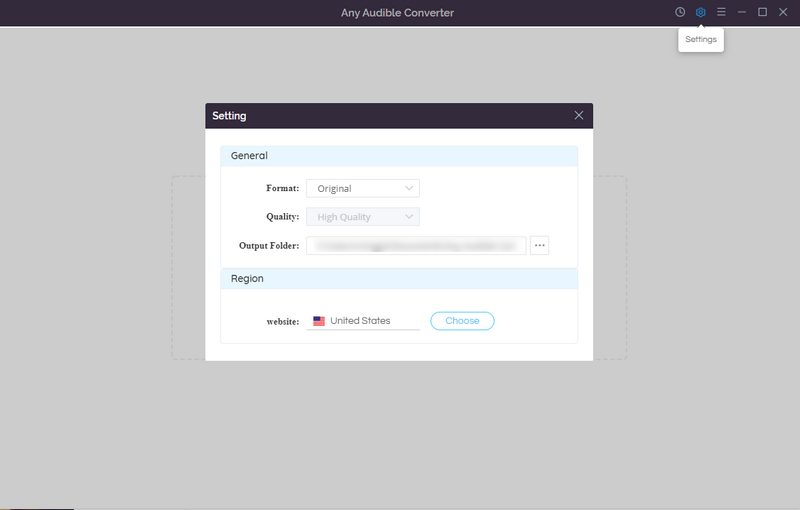 Step 3

Add Audiobooks

Click on "Add from local computer", choose the audiobooks you want to convert from the local folder, or choose "Add from Audible Library" directly. Click it and log in to Audible. Choose any audiobook that you want to download and transfer to your USB or SD card and click the "Add to list" button.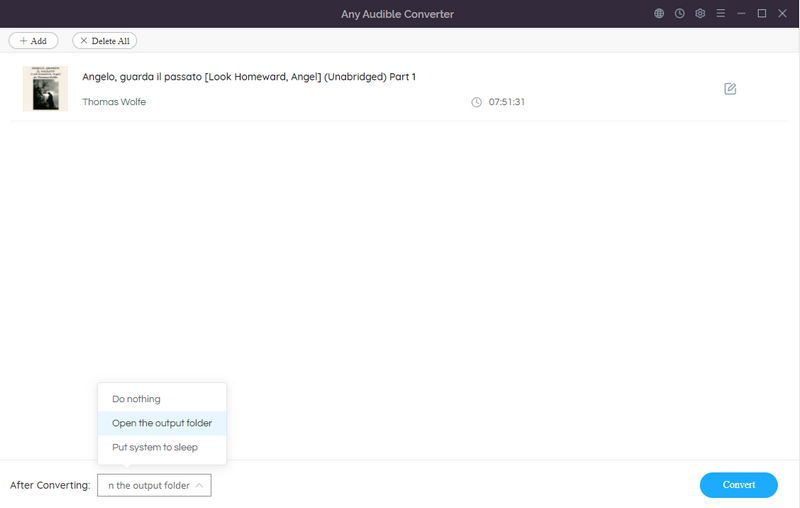 Step 4

Start Conversion

Type the "Convert" button to start the conversion. You are able to check the record of converted files after the conversion by clicking the "History" button.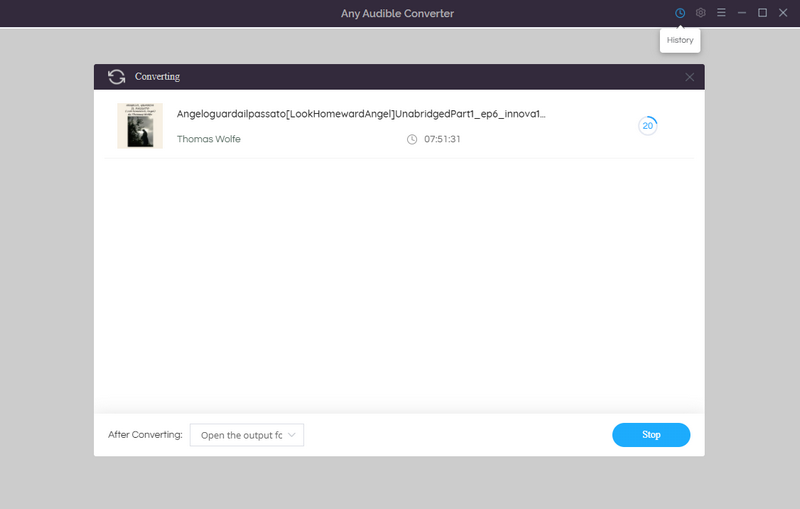 Imagine that when you are commuting and encountering a traffic jam, listening to an audiobook is definitely a good choice to kill the time. Or when your family goes on a trip, and the trip is long, the little one may get bored and noisy, you have to find something to get his attention, then let him listen to the children's audiobook seems to be a good choice. So choose one of the methods above and start enjoying audiobooks in the car. Don't forget to convert the audiobook format with Any Audible Converter first.
You may also like? Check out:
Follw this post to see how to transfer Audible audiobooks to iTunes in detail.
This article introduces three methods to Play Audible Audiobooks on Sonos.