How to Download Audible Audiobooks to Mac
Since ancient times, books have always been the most common and direct way for people to acquire knowledge. Up to now, the form of traditional books has undergone many changes. With the development of science and technology, especially the development of electronic document recognition technology, e-books came into being. As long as the reading software is installed, you can read books anytime on your mobile device. Later, with the popularity of Bluetooth headsets and smartphones, audiobooks became more and more popular among the public. Compared with the first two reading modes, audiobooks are more convenient. You don't have to carry bulky paper books, and you don't have to worry about hurting your eyes by reading e-books, you just need to listen to the content of the book with your ears.
Demand stimulates supply. There are many audiobook service providers on the market today. Most of the people are familiar with Audible, which is owned by Amazon, and you may have seen its promotion in various YouTube videos or other channels. As one of the audiobook platforms with the largest volume of users, it offers a wide range of audiobook resources, including a variety of masterpiece novels as well as podcasts. Listening to an audiobook online without a Wi-Fi connection can take a lot of traffic. Many people may want to download audiobooks to play when there is no internet. You can easily cache audiobooks on your phone if you're on a subscription, but with limited phone memory, many people will choose to download audiobooks to their computer. But the problem is that many users can't find the download button. This article aims to teach you how to solve this problem. Given that there are already many tutorials on how to download Audible audiobooks to PC, this post will show you more details on how to download Audible audiobooks to Mac.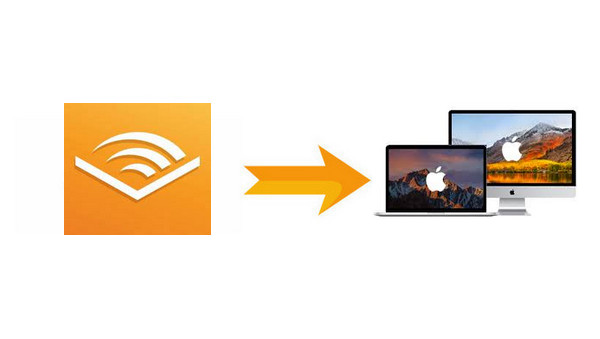 ---
The first thing to be clear is that Audible's subscription mechanism only supports downloading to mobile devices for offline playback. You can listen to any audiobook from the subscription service online when logged into Audible on your computer, but if you want to download it, you have to buy it first. Either buy the book with 1 credit or buy at its original price. Here is the detailed tutorial.
Step 1

Log Into Audible

Access to the Audible website and click the "Sign In" button. Enter your account name and code to log in.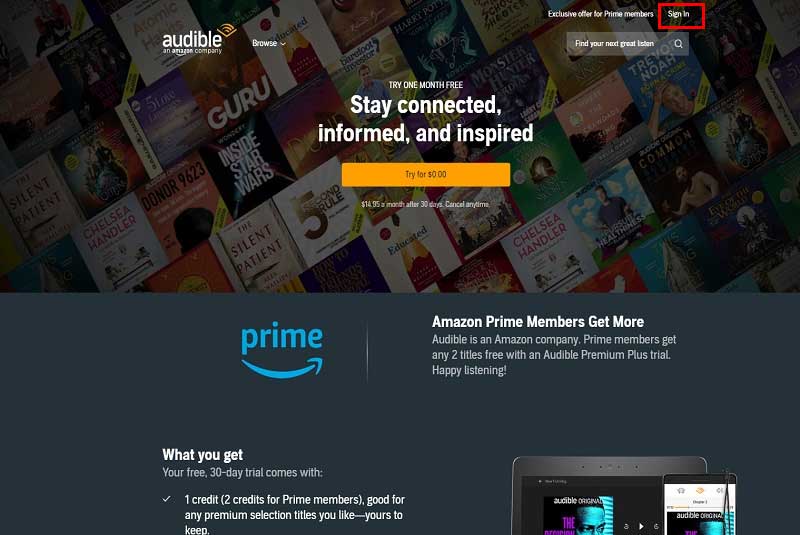 Step 2

Search and Purchase Audiobooks

Type the title of the audiobook you want to download in the search bar. Click the title and access to the next page. Here you can see three buttons for "Play", "Add to Library" and "More Options". Now click "More Options" and purchase it with your credit or buy at its original price.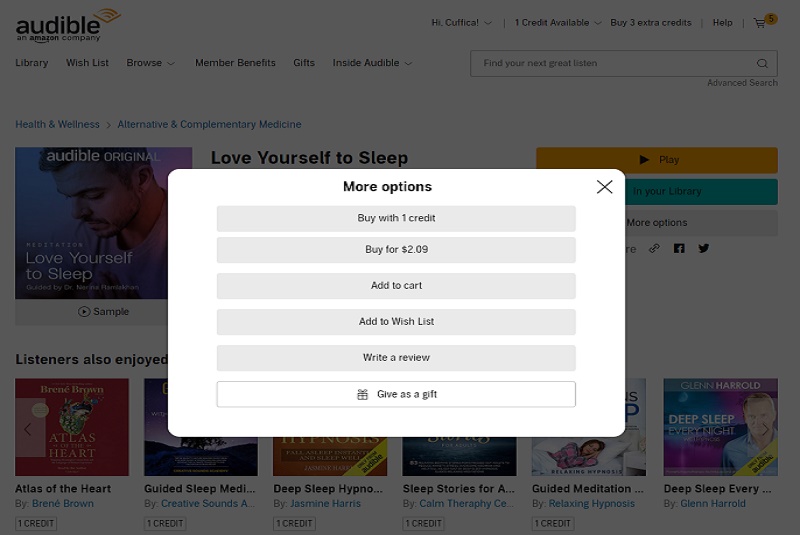 Step 3

Download Audiobooks

After purchasing the audiobook, you will see the download button. Click it and start to download.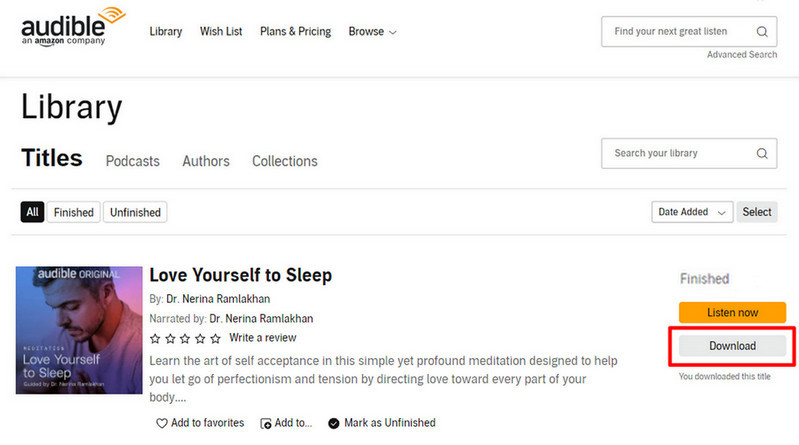 The biggest advantage of this method is that it is simple and easy to operate. But it also has some drawbacks. First, premium subscribers only get one credit per month. Buying one book takes one credit, and you have to buy books separately when your credits run out. The biggest advantage of audiobooks is that they can be listened to anytime and anywhere in the fragmented time. It doesn't take long to finish a book in this situation. To some extent, this approach is not very cost-effective. Second, the audiobook downloaded from Audible is in DRM-protected AA or AAX format. If you want to transfer it to other devices to play after downloading, it will not work. So is there a simple way to overcome the above problems? Of course there is, please refer to the second method.
---
No matter what kind of subscriber you are, or whether you have enough credits, Any Audible Converter can help you download your favorite audiobooks to Mac. Any Audible Converter is a professional audio conversion software that supports converting Audible AA/AAX audiobooks to other more compatible formats such as MP3, M4A, etc., which means that you can freely transfer the audiobook files downloaded to Mac to play on other devices.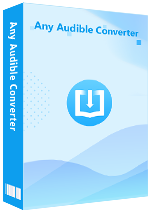 Features of Any Audible Converter:
Download audiobooks and podcasts from Audible/Audible Plus.

Convert Audible audiobooks and podcasts to M4A, M4B, and MP3.

Support splitting audiobooks by length, chapters, or segments.

Keep chapters and ID3 tags after converting audiobooks and podcasts.

Enjoy free upgrades and technical support services.
Download Win
Download Mac
Download Audible Audiobooks with Any Audible Converter
Step 1

Launch the Program

Run the program, and you will see a very concise main interface like this.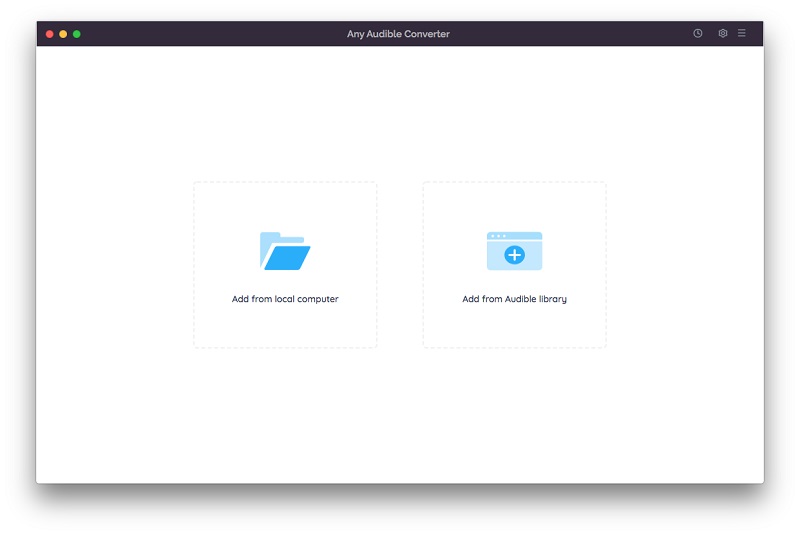 Step 2

Customized Settings

Click the gear-like button and set the output format, output quality, output set and the region.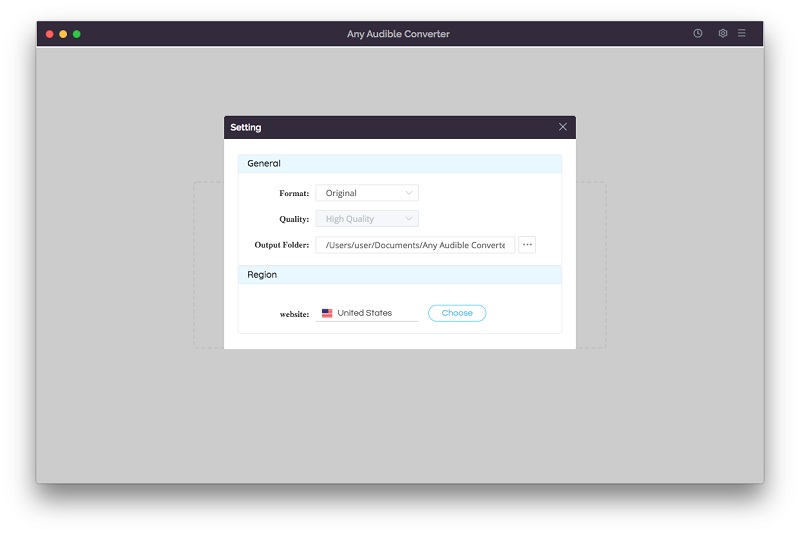 Step 3

Add Audiobooks

Click on the "Add from Audible Library" button and sign in Audible. Search for an audiobook you want to download, and then click "Add to list" button.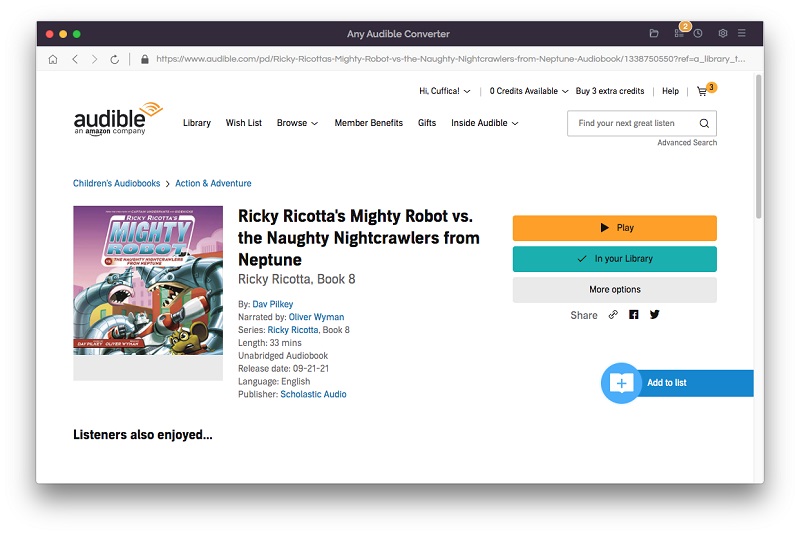 Step4

Start Conversion

Click the "Convert" button to start the conversion. You can also click the "History" button to check the record of converted files after the conversion.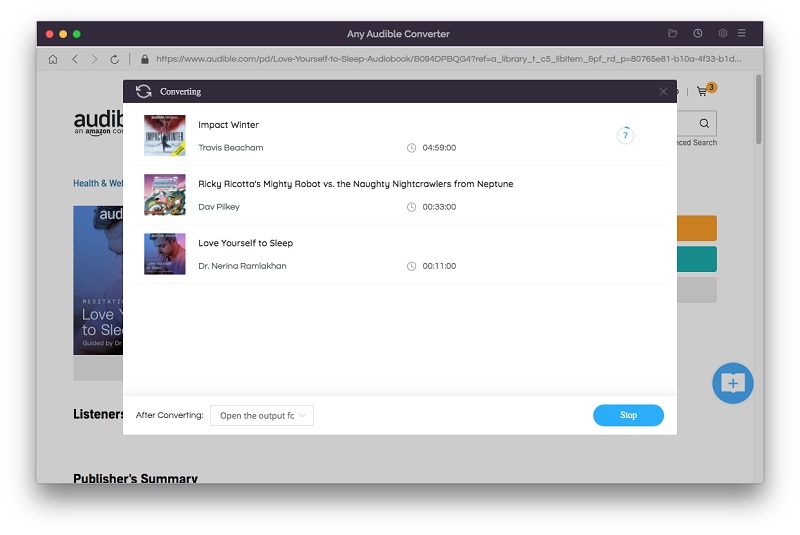 In the past, each book in Audible needed to be purchased separately, and once purchased, it could be kept forever. Starting in August 2020, Audible has launched a new subscription service mechanism. Every new user has a 30-day free trial. After the trial period, users can choose between Audible Plus and Audible Premium Plus. Audible Plus costs $7.95 per month and offers unlimited access to the Plus catalog, which includes originals, audiobooks, sleep tracks, meditation program and podcasts. Audible Premium Plus costs $14.95 a month and offers all the services in Audible Plus, plus a credit per month for audiobook purchases. Regardless of the subscription model, users can freely listen to and even cache offline during the subscription period, but once the subscription expires, they will not be able to access these audiobooks unless you purchase it.
Both methods can effectively download Audible audiobooks to your Mac. While if there are a lot of books you want to download, then the first way is not particularly suitable for you as it will cost lots of credits, but most people don't have that many and it's not cost-effective to buy them directly. The second method is definitely suitable for anyone. No matter how many audiobooks you want to download, Any Audible Converter can help you download them for free and convert them directly to a format that can be played on other devices. Now download Any Audible Converter and enjoy Audible audiobooks for free.
You may also like? Check out:
This guide will introduce the best way to share Audible audiobooks with your friends/family.
This article will recommend five best audiobooks on Audible Plus for you.