Listen to Audible Audiobooks with Amazon Kindle
Kindle and Audible, both owned by Amazon, are the world's largest e-books website and audiobooks website, respectively. In recent years, Kindle has tried to move closer to Audible with an audiobook service. As most of you know, its e-readers are so popular around the world that there must be many readers who have at least one Amazon Kindle at home. Kindle currently offers thousands of audiobooks, which obviously cannot satisfy Kindle users, while Audible offers more than 50,000. Have you ever considered playing Audible audiobooks on your e-readers, but only to find no way to convert Audible audiobooks? Don't worry, this article provides the perfect way to convert Audible books to other formats for you, so that you can listen to them with your Amazon Kindle.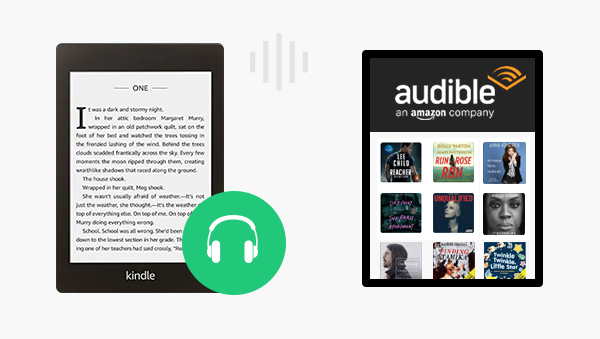 ---
Audible books can only be played in its app or website. Its protected format won't let you play audiobooks on Amazon Kindle. Luckily, now Any Audible Converter will help you make it!
Any Audible Converter is an excellent software that helps users convert Audible Premium Plus/Audible Plus AA/AAX audiobooks and podcasts to M4A/M4B/MP3 without efforts. It also allows users to download converted audio files directly to the computer so that users could enjoy listening to Audible audiobooks wherever they go on their MP3 players. With converted audio files downloaded on other devices, you can even listen to Audible audiobooks without an Internet connection.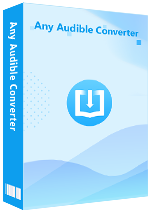 Features of Any Audible Converter:
Download audiobooks and podcasts from Audible/Audible Plus.

Convert Audible audiobooks and podcasts to M4A, M4B, and MP3.

Support splitting audiobooks by length, chapters, or segments.

Keep chapters and ID3 tags after converting audiobooks and podcasts.

Convert Audible audiobooks 100X faster than the average level.
Download Win
Download Mac
Here are detailed guide to convert Audible audiobooks to MP3:
Step 1

Launch Any Audible Converter

Launch Any Audible Converter on your computer. You can convert audiobooks from the local files or Audible library.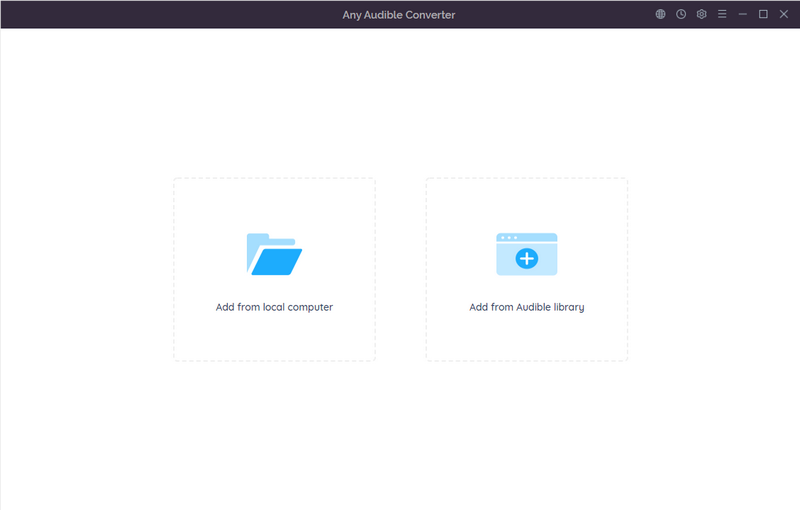 Step 2

Customize Settings

Click the setting button in the upper right corner. You can change the conversion settings including the output format, output quality, output path and regions of the website.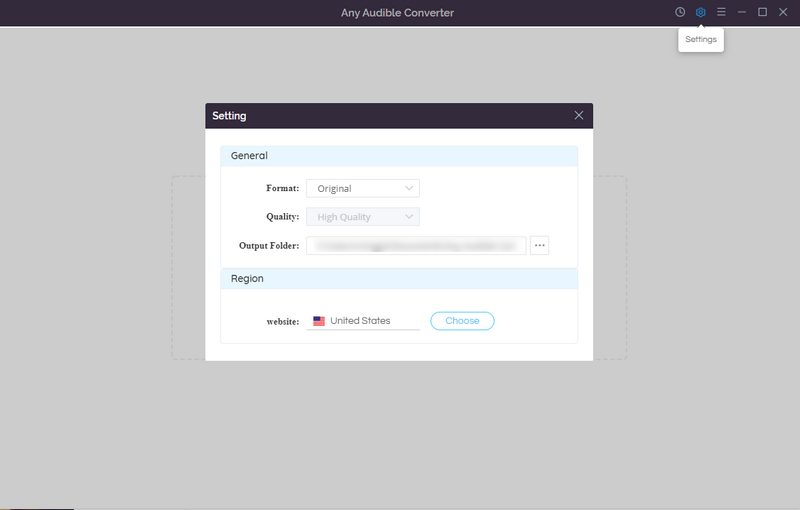 Step 3

Sign in your Audible

Click the "Add from Audible library" button and sign in.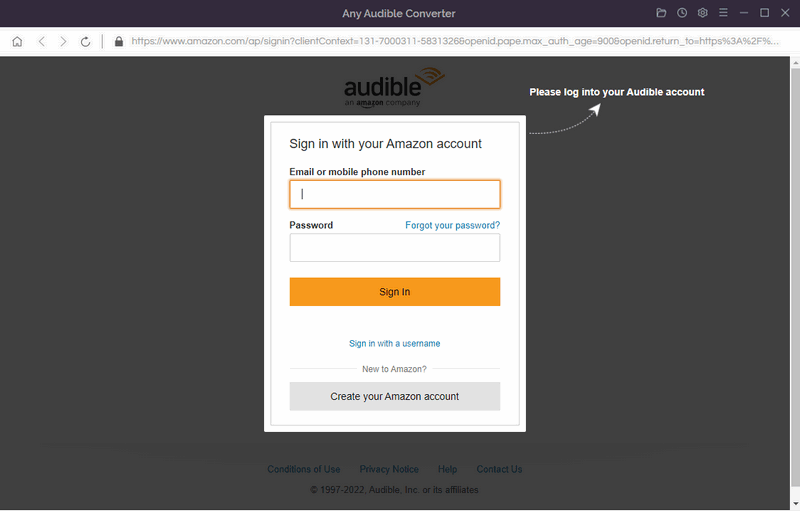 Step 4

Search an Audiobook and Add to List

Search an audiobook in the Plus catalog and click it. Then click "Add to list".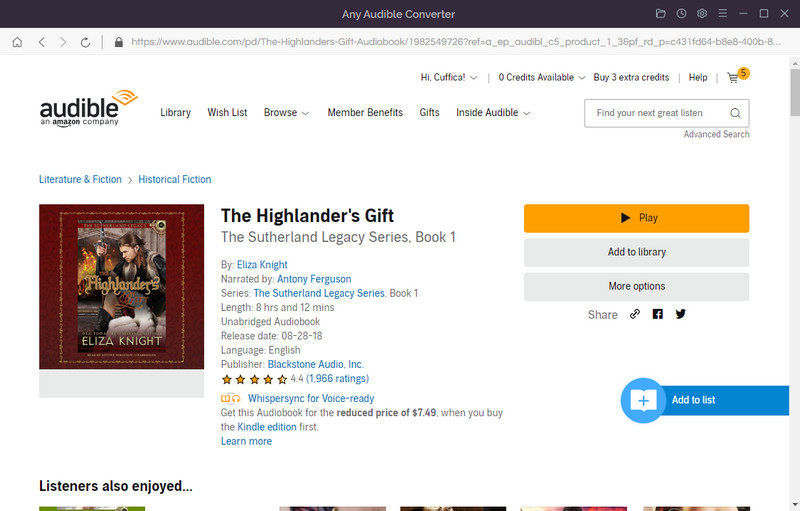 Step 5

Start Converting

Click on the "Convert" button to start converting the audiobook to the output format you choose. After the conversion is finished, if you have chosen "Open the output folder" after converting, the folder will pop up, and you can see the result in it. You can also click the "History" button to find the well-converted files from the local drive.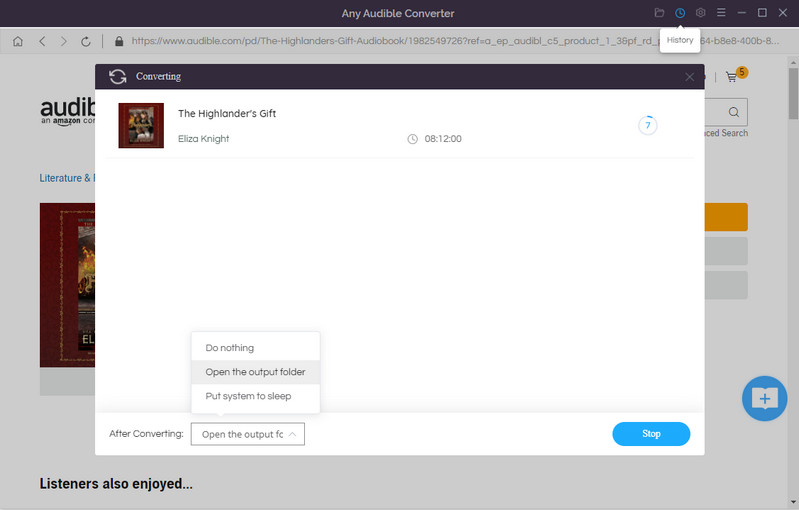 Now you have downloaded Audible books of MP3 format to your computer. The next step is to transfer them to your Amazon Kindle.
Importing converted audiobooks into Kindle is easy. The method is as follows:
Step 1. Connect Kindle to your computer through a USB cable.
Step 2. Find the "Kindle" folder and open it.
Step 3. Now you can drag or copy and paste the converted audiobook to the "Kindle" folder.
Step 4. Disconnect Kindle from your computer.
Now you can play Audible audiobooks on the Amazon Kindle, or anywhere else.
---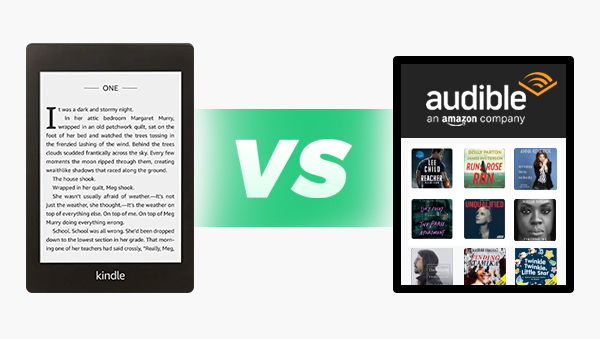 Price: Kindle Unlimited pricing is unique, with $9.99 per month for unlimited e-books and audiobooks. While Audible subscriptions are divided into 2 kinds: Audible Plus ($7.95 per month) and Audible Premium Plus($14.95 per month).
Content: Kindle is known for selling a large number of e-books. If you subscribe to Kindle Unlimited, you can enjoy tens of thousands of e-books on it, which is certainly the best choice if you really love reading. If you're an audiobook lover, Audible is for you. Kindle Unlimited only has thousands of audiobooks, while Audible provides more than 50,000. In addition, Audible also offers many podcasts, which are suitable to listen to when you're cooking, exercising, or whatever.
Quality: Kindle e-books are certainly of good quality, and you can completely immerse yourself in books with an Amazon Kindle. But its audiobooks are not only fewer in number, but not as beautifully recorded as Audible. Audible, after all, specializes in audiobooks and always invites celebrities to record for its audiobooks, so it provides a better audiobook experience than Kindle Unlimited.
Format: Audible audiobooks have always been in protected AA/AAX format, while Kindle audiobooks are generally AAX format, but will be available in MP3 format for those who want to buy them separately. MP3 is now the most popular music format and can be played on a variety of devices, while AA/AAX can only be played on dedicated websites. In this respect, Kindle Unlimited audiobooks have fewer restrictions than Audible audiobooks.
---
Introduction of Kindle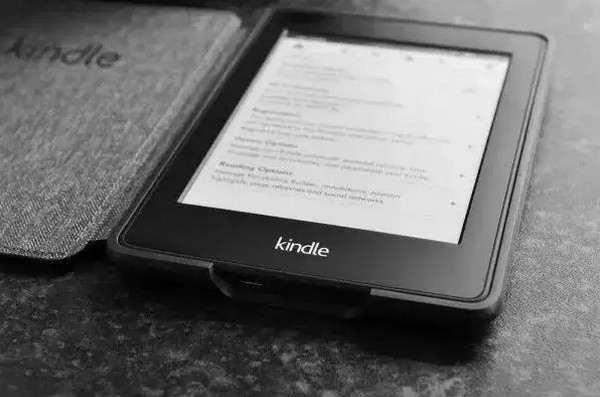 Kindle, the electronic product launched by Amazon, must be very familiar to everyone. For those who like reading books and can accept e-books, Kindle is a very excellent artifact. Unlike the electronic products we used to think of, Kindle does not have entertainment items, just reading, and it uses the ink screen, reading for a long time, the eyes will not be unbearable.
Amazon Kindle is an e-book reader (and software platform) designed and sold by Amazon. The original Kindle, launched on November 19, 2007, allows users to buy, download and read e-books, newspapers, magazines, blogs and other electronic media over a wireless network using the Amazon Kindle.
Compared to paper books, e-books are cheap and convenient purchase, e-book reader has not become the mainstream carrier of the electronic books, more people tend to use smart phones or tablets, and e-readers use screen on the look and feel closer to the real paper, ink and thin and easy to carry, which attract a lot of loyal fans.
Kindle is an e-book reader brand launched by Amazon, an American Internet giant. In the history of e-book reader, the first generation Of Kindle appeared three years later than SONY Librie EBR 1000, the first e-reader with ink screen in the industry. However, with excellent product design and Amazon's rich book resources, It came up behind. At one point it had a 65% global market share and, as its name suggests, ignited the e-book market.
Kindle's main product lines include Kindle Youth, Kindle Paperwhite and Kindle Oasis, with different configurations to meet different market needs. Kindle Youth edition and Kindle Paperwhite both have high cost performance. The latter is better in performance, and the advantage of Paperwhite is more obvious after upgrading to the 5th generation. The sales volume of Paperwhite far exceeds that of Kindle Youth edition, making it the absolute leader of Kindle. The Kindle Oasis is a flagship product with the highest specs and most expensive prices.
The Kindle Youth edition is an upgrade from the Kindle Starter edition, with four more headlights. Kindle Youth edition has the same 6-inch ink screen and 512 MB of ram as Paperwhite4, but the screen resolution is only 167ppi. There is not much visual difference when reading legitimate e-books, while there is a clear sense of graininess when reading PDF files.
The Paperwhite4, the top-selling Kindle, starts at $99.99. The IPX8 waterproof, flat screen and 8G/32G memory configurations of Paperwhite4 are all transplanted from the flagship Oasis model. 512 MB running memory and 300ppi resolution are also available at the top. If you don't pursue extreme thinness, you can almost treat Paperwhite4 as Oasis3.
You may also like? Check out:
Follow this article to learn how to listen to Audible audiobooks on Apple CarPlay.
This article tells you a good way to play Audible Audiobooks on Android Auto.