Best Two Ways to Play Audible Audiobooks on SanDisk Sansa
"I used to always listen to audiobooks on my computer, but I found it a little inconvenient. Now I bought a SanDisk Sansa player. Is it possible to play Audible audiobooks on SanDisk Sansa? If not, any suggestion to transfer the Audible audiobooks to my SanDisk Sansa?"
We all know that the audiobooks in Audible are in AAX/AA format protected by DRM, which makes it basically impossible to play Audible audiobooks in many MP3 players. But there are also some MP3 players supported by Amazon that can download and play Audible audiobooks. Luckily the SanDisk Sansa, being one of the best portable media players on the market, happens to be an Amazon-supported player, which means you can play Audible audiobooks with the SanDisk Sansa. Following this article, you will explore different ways to play Audible audiobooks on SanDisk Sansa.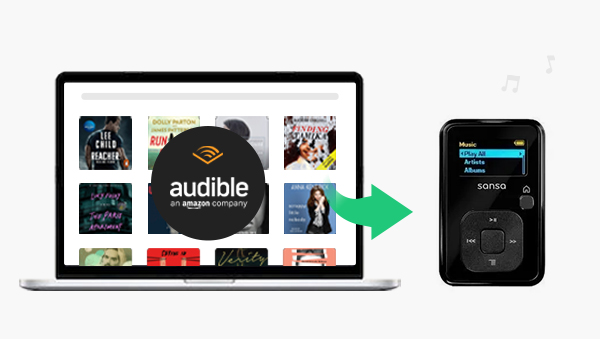 ---
Although SanDisk Sansa is a player supported by Audible. Unlike Android, iOS and other mobile devices, SanDisk Sansa cannot download Audible applications. Since Audible AA/AAX files are protected by DRM, it also cannot be copied directly. Instead, you need to use Audible Manager to activate SanDisk Sansa and transfer audiobooks.
The following tutorial will show you how to transfer Audible audiobooks to SanDisk Sansa via Audible Manager.
Step 1

Launch Audible Manager and connect your SanDisk Sansa Player to the computer. Then click the 'Device' at the top menu bar to add new device. After adding, you will see SanDisk Digital Player under Mobile Devices.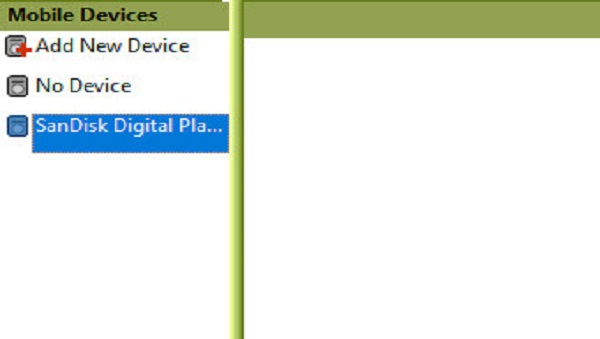 Step 2

Launch Audible Manager again, and you'll find your SanDisk device will appear under Mobile Devices. Right click on SanDisk Digital Player to activate it.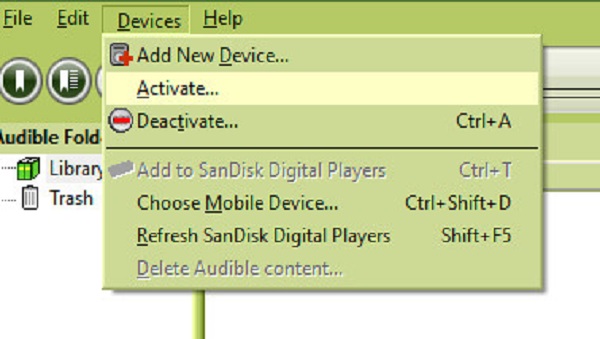 Step 3

After activating the player, find the Audible audiobook you want and click "Add to Device" to sync the Audible audiobook to the SanDisk Sansa player.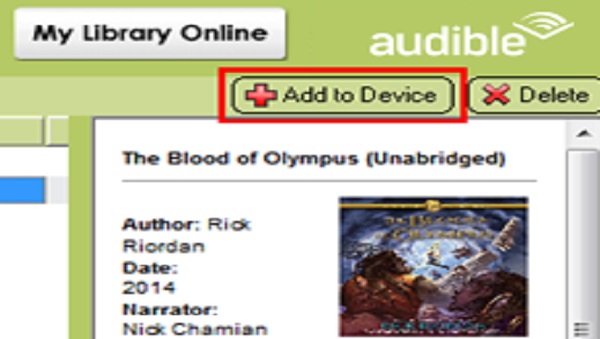 Audible Manager's entire interface is very clear, and the operation steps are also very simple. If your MP3 player is Audible supported like SanDisk Sansa, this method is a good way to help you transfer Audible audiobooks.
---
It looks like the first method is already a perfect way to transfer Audible audiobooks to SanDisk Sansa. But in fact, there is a very big limitation that this method is only valid for Windows computers. Audible Manager only has the Windows version of the installation package, so what if your computer happens to be the Mac version?
And because Audible audiobooks are protected with DRM, unexpected issues such as freezing when selecting files are also common. In this case, all you need to do is delete and re-upload over and over again.
So is there a way to avoid this error of freezing files and also work on Windows and Mac systems to transfer Audible Audiobooks to SanDisk Sansa?
Here is a professional Any Audible Converter can be of great value to convert Audible audiobooks to SanDisk Sansa. Any Audible Converter is the new all-in-one Audible audiobook converter for Mac and Windows computers. Helps you easily convert AA/AAX audiobooks from Audible/Audible Plus to MP3/M4A/M4B format, so that you won't encounter any file freezing errors during the process of transferring Audible audiobooks to SanDick Sansa.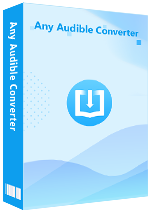 Features of Any Audible Converter:
Download audiobooks and podcasts from Audible/Audible Plus.

Convert Audible audiobooks and podcasts to M4A, M4B, and MP3.

Support splitting audiobooks by length, chapters, or segments.

Keep chapters and ID3 tags after converting audiobooks and podcasts.

Convert Audible audiobooks 100X faster than the average level.
Download Win
Download Mac
Sound incredible? Just follow the steps below to try it out and evaluate it.
Step 1

Download Any Audible Converter and log in

After downloading, you will see it clear main interface, click the menu in the upper right corner to log in.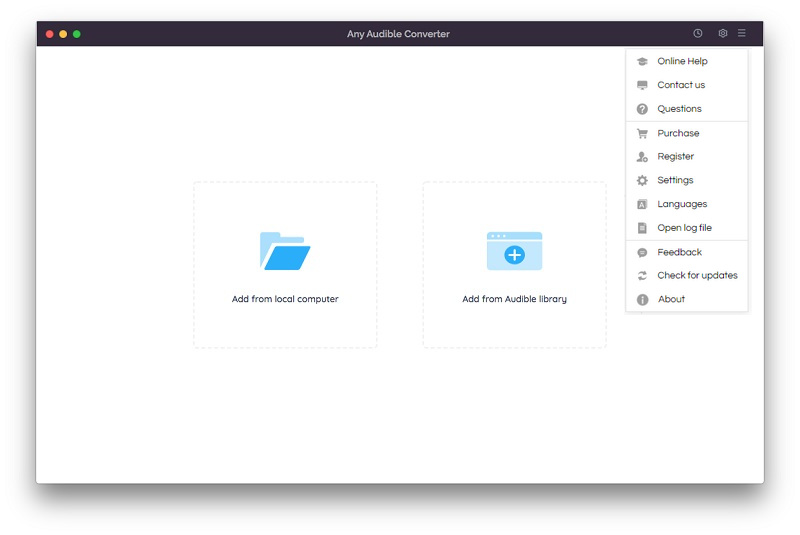 Step 2

Customize Settings

Click the setting button in the top-right corner to modify the conversion settings including the output format, output quality, output path and regions. You can select "MP3/M4A/M4B" as the output format here.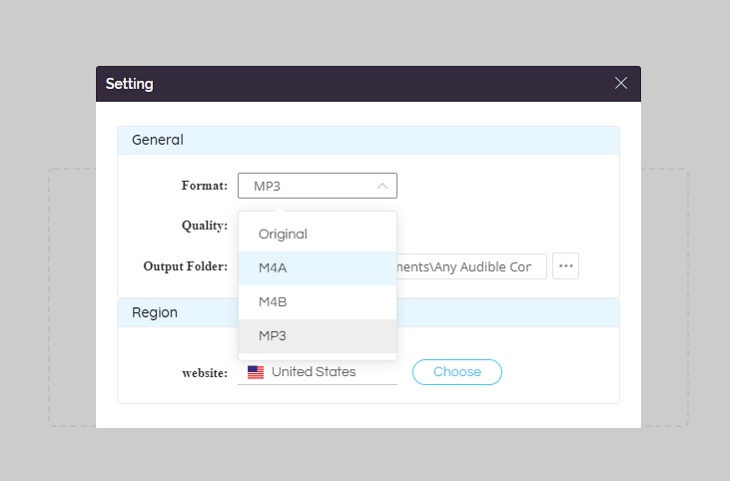 Step 3

Add Audible Audiobooks

Click the "Add from local computer" or "Add from Audible library" button to add audiobooks to the program. When you add from the Audible library, you will see an "Add to list" blue icon in the lower right corner, just click it.

Note: If you want to convert several audiobooks to your SanDick Sansa at once, you can save them to list and convert them in batch.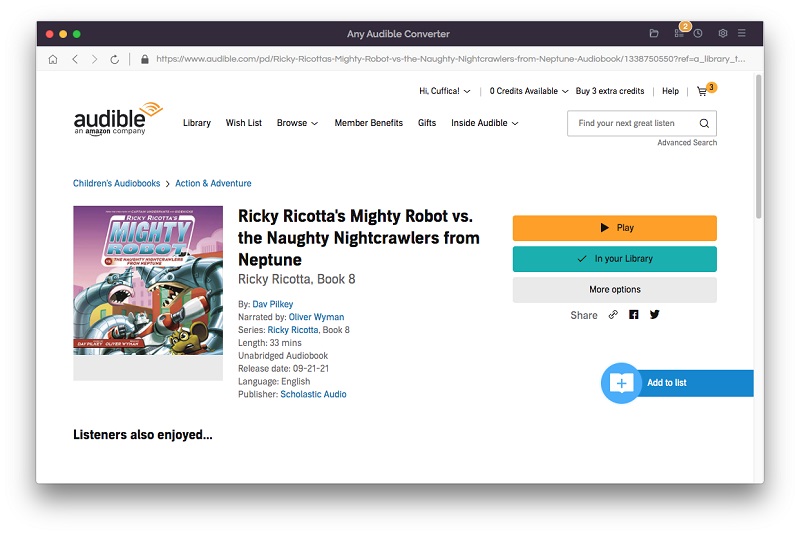 Step 4

Advanced Settings

After adding audiobooks to the program, there will be an edit button next to each book, click to split audio files by length, chapters or segments.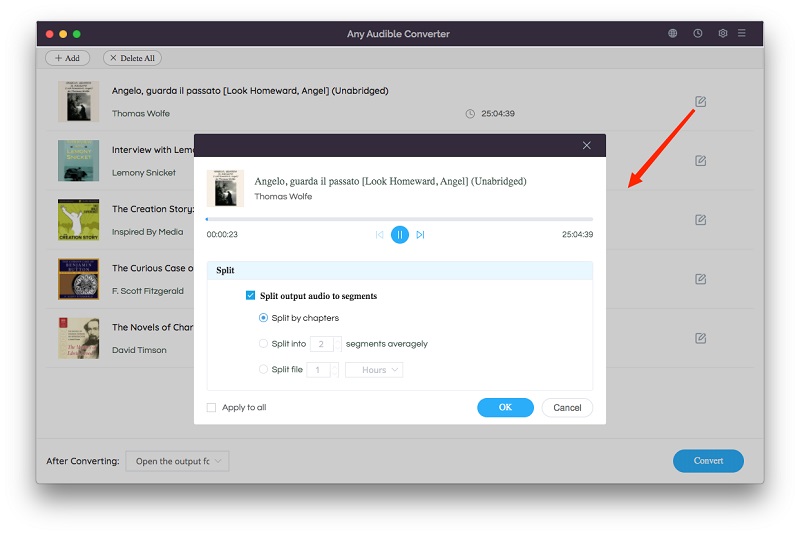 Step 5

Start Converting

Click on the "Convert" button to start converting the audiobooks. After the conversion is completed, the output folder will pop up automatically, and you can see the result in it. You can also click the "History" button to find the well-converted files from the local drive.

After the conversion, connect your SanDick Sansa to the computer. Just transfer the converted Audible audiobooks to SanDick Sansa, and enjoy listening on SanDick Sansa.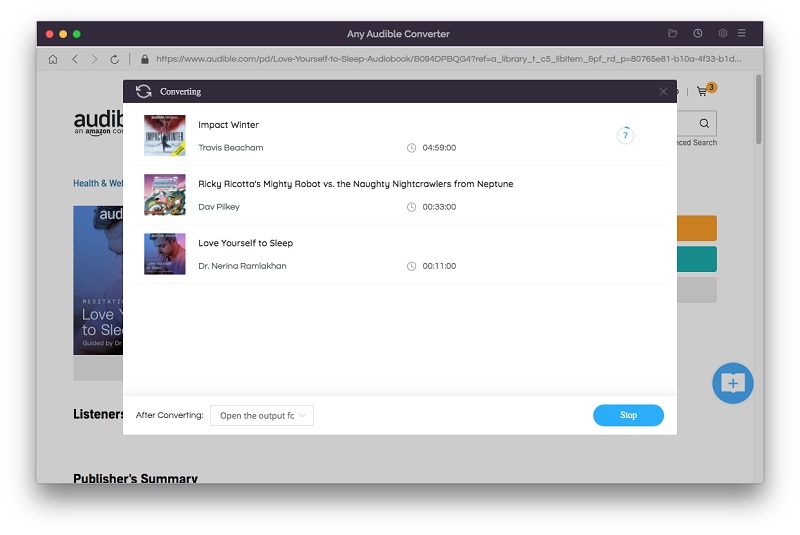 ---
Conclusion
In this article, we introduce two methods to transfer Audible audiobooks to SanDick Sansa. The first is to transfer via Audible Manager, and the second is to convert using Any Audible Converter. Audible Manager only supports Windows computers, and AAX/AA file transfer may freeze during transfer. If you want to transfer Audible audiobooks on both Windows and Mac, the best way is to use Any Audible converter to convert AA/AAX to unprotected MP3, M4A, M4B formats. This way there will be no restrictions when transferring to SanDick Sansa.
You may also like? Check out:
Convert Audible AAX audiobooks to MP3 for multi-device playback.