How to Set Audible Sleep Timer for Kids
From the perspective of children's growth, before going to bed is the golden time for the clearest and strongest memory of the human brain. 1-3 years old is the best time for brain intelligence development. If you tell a story to your kids before going to bed, or let them listen to an Audible audiobook, it will really benefit your kids for a lifetime. Listening is one of the most effective ways for kids to improve their language skills and acquire knowledge.
Listening to Audible audiobooks before going to bed is a good method, but also needs to control the time. Too short listening will make children's spiritual world unsatisfied, and too long listening will affect the sleep of kids. Therefore, parents should learn to set Audible sleep timer for kids.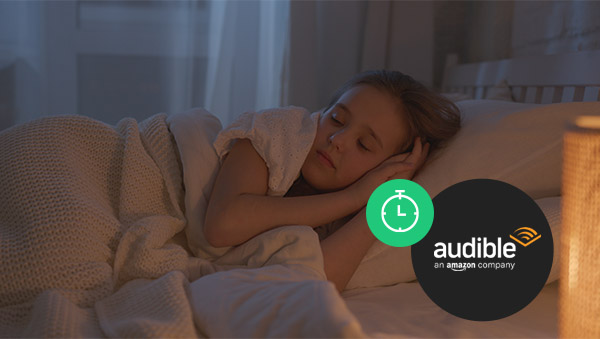 ---
As the largest online audiobook store, Audible has abundant audiobook resources. It is also a great platform for kids to listen to bedtime audiobooks. Because Audible has also developed a sleep timer feature for its users. You don't have to manually turn it off when your child falls asleep, and you don't have to worry about Audible audiobooks will automatically playing all night.
Here, we'll walk you through the steps required to set your Audible sleep timer. The steps are the same whether you're using a computer or a mobile device. It is also very easy to operate.
1. Launch Audible to add your kid's favorite audiobooks to the library.
2. Just play the audiobook, you will find the Sleep Timer at the bottom of the playback page.
3. Click Sleep Timer to choose the suitable time for your kids.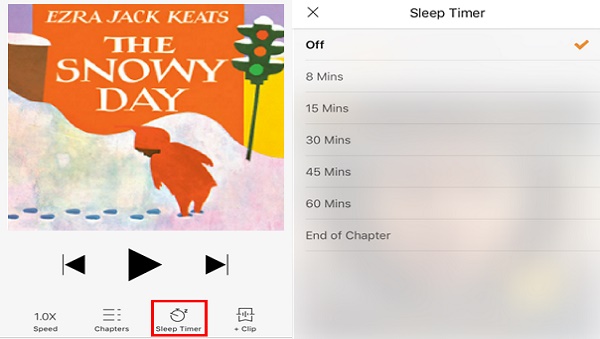 ---
However, sometimes due to Audible stability or audiobook limitations, it also happens that the Audible sleep timer does not work. In this case, the best way is to listen to these audiobooks through the default player on other devices. For example, you can listen to audiobooks on a music player that has a sleep timer.
Unfortunately, all books purchased and downloaded from Audible are encrypted by DRM and all Audible audiobooks are encoded in AA or AAX format. Therefore, Audible content can only be played through Amazon supported players. In order to get rid of the limitation of Audible books and play Audible books on other players or devices, use a tool that can convert AAX/AA format to any common format such as MP3/M4A/M4B is very helpful.
Any Audible Converter is a powerful Audible converter designed for restricted Audible users. It can convert Audible audiobooks to MP3, M4A and M4B. In this way, you can freely download and play Audible on any MP3 player. After conversion, you can get unlimited Audible audiobooks, and then set the Audible sleep timer on any player and device with sleep timer function if you want.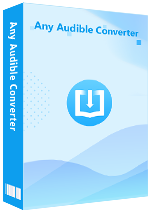 Features of Any Audible Converter:
Download audiobooks and podcasts from Audible/Audible Plus.

Convert Audible audiobooks and podcasts to M4A, M4B, and MP3.

Support splitting audiobooks by length, chapters, or segments.

Keep chapters and ID3 tags after converting audiobooks and podcasts.

Convert Audible audiobooks 100X faster than the average level.
Download Win
Download Mac
Can't wait to find Audible audiobooks for your kids and set a sleep timer for them? Then follow the steps below and try it!
Step 1

Download and Launch the Program

Download and lunch the Any Audible Converter, you will see its clear main interface.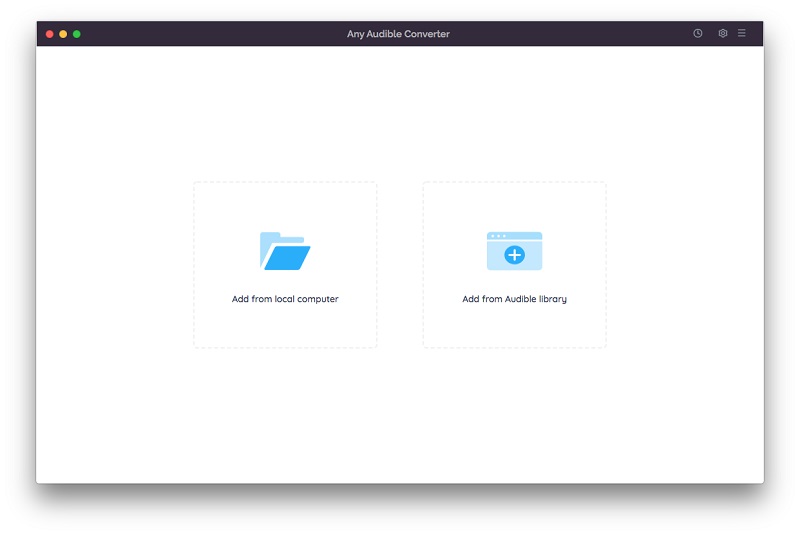 Step 2

Customize Settings

Click the setting button in the top-right corner to modify the conversion settings including the output format, output quality, output path and regions.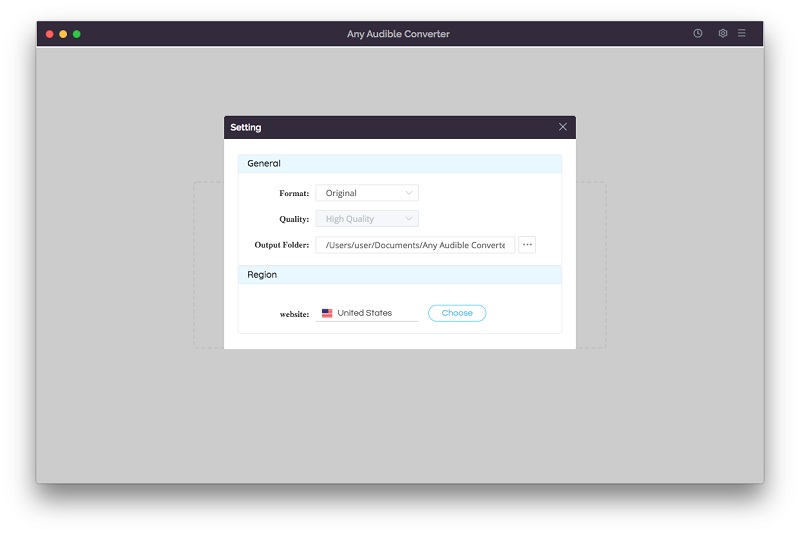 Step 3

Add Audible Audiobooks

Click the "Add from local computer" or "Add from Audible library" button to add audiobooks to the program.  When you add from the Audible library, you will see an "Add to list" blue icon in the lower right corner, just click it to add Audible audiobooks.

Note: If you want to convert several audiobooks at once, you can save them to list and convert them in batch.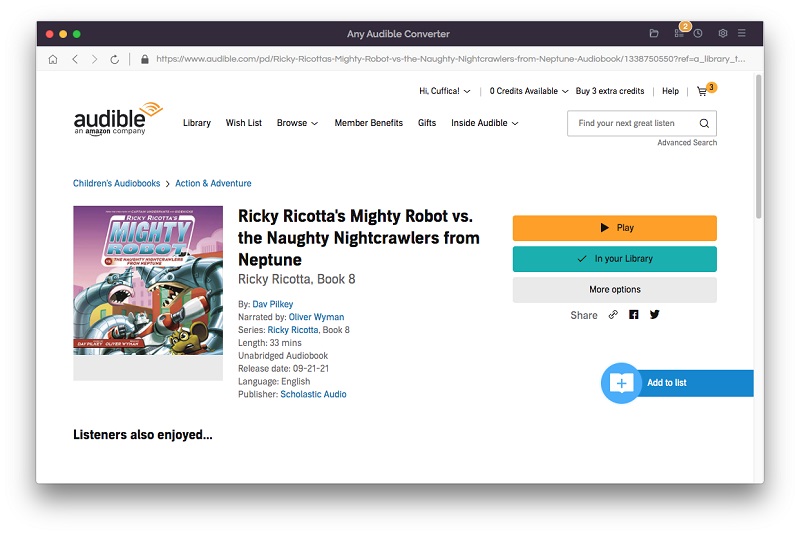 Step 4

Advanced Settings

After adding audiobooks to the program, there will be an edit button next to each book, click to split audio files by length, chapters or segments.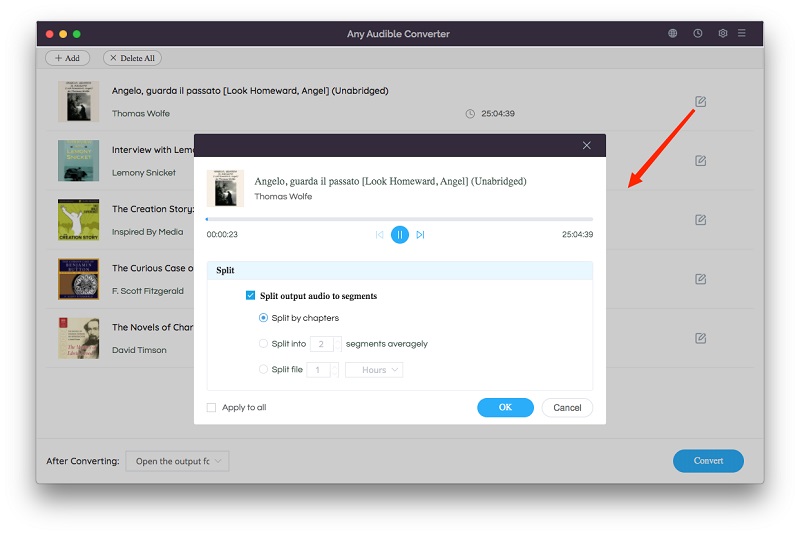 Step 5

Start Converting

Click on the "Convert" button to start converting the podcasts to the MP3 format. After the conversion is completed, if you have chosen "Open the output folder", the folder will pop up and you can see the result in it.

The last thing to do is import the converted file into any device that can set a sleep timer, and your kids will enjoy a wonderful bedtime.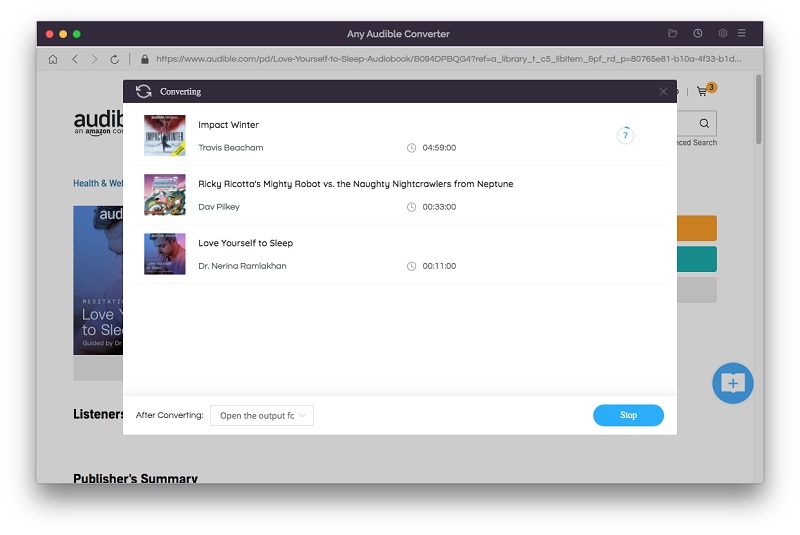 ---
How to make children willing to develop an interest in listening to audiobooks before going to bed every day? What you need to do is to choose for them age-appropriate and attractive stories, so that they can enjoy this wonderful bedtime time.
Here are just a few of the best bedtime audiobooks for kids.
1.Brown Bear, Brown Bear, What Do You See?
Brown bear, Brown bear, What Do You See? Composed of Eric Carle's creative stickers. It is a very classic and best-selling 1-2 year old children's enlightenment picture book. It can also be used as a fun rhythm book for recognizing colors and animals, with bright and lively tones. The Audible audiobook edition features Gwyneth Paltrow's calming, gentle narration and relaxing music to help your child fall asleep.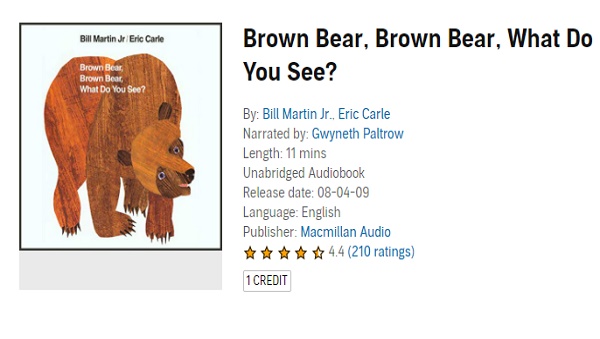 2.The Snowy Day
The magic of the first snow is indescribable, and nothing is more dreamy than a walk in the snow. The Snowy Day tells the story of a little boy's adventures in the snow, and through Jane Harvey's narration, conveys that very joyful and peaceful magic, paying homage to a child's wonderful and pure joy.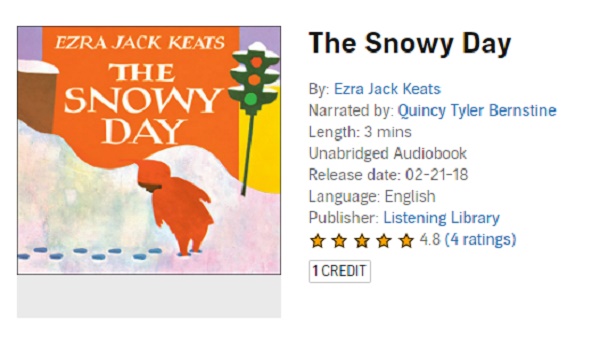 3.Winnie-the-Pooh
Listen to this audiobook and imagine yourself living in a beautiful forest with Winnie the Pooh and Piggy, Rabbit, Owl, Eeyore, Kangaroo and Wallaby, and experience the good times good buddies have to get in and out of. Realize that friends are precious to us at all times. Using an audiobook to help your elementary school child learn how to make friends can be very rewarding.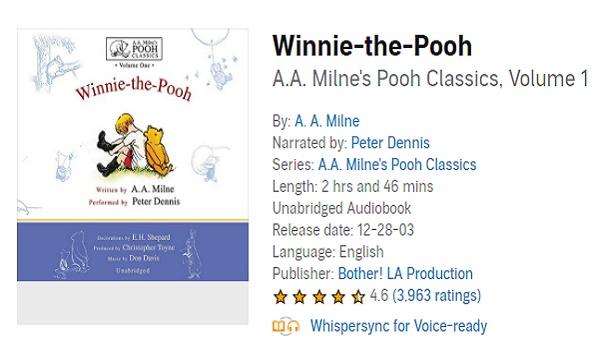 ---
Conclusion
Set a sleep timer for your kids in Audible to prevent the audiobook from continuing to play after the kids fall asleep. When the sleep timer fails, you only need Any Audible Converter to convert your child's favorite Audible audiobooks into MP3/M4A/M4B that can be played in various devices. Using the more stable player that comes with the device can make your kids enjoy a better bedtime.
You may also like? Check out:
How to download audiobooks from Audible Plus to save them forever.
Convert Audible AAX audiobooks to MP3 for multi-device playback.