How to Listen to Audible Books on Airplane Mode
For travelers who have frequent business trips and long-haul travelers, a long flight in the air is boring, because your phone, tablet, and computer are disconnected from the Internet. There's nothing to do to kill time in airplane mode other than your own offline data. Now you have a nice option -- listen to Audible audiobooks. As all you know, purchasing audiobooks costs a lot. Luckily for you, here is a more cost-effective way to download audiobooks. You will have more options for killing time in airplane mode!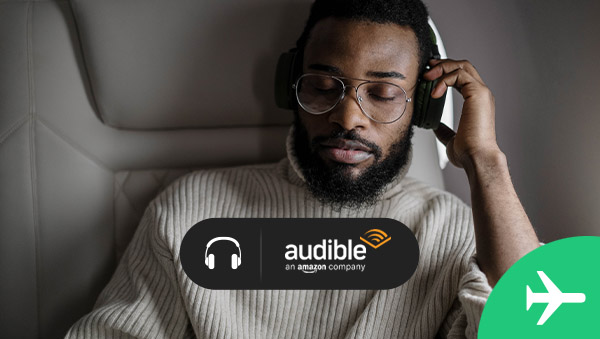 ---
Here are two ways to download Audible books so that you can listen to them offline on airplane mode. The first is to use Any Audible Converter to convert audiobooks to M4A, M4B, or MP3, then you can play audiobooks on any player. The second option is to purchase audiobooks directly from Audible, then you can use the downloaded audiobooks offline in Audible app or its website.
Method 1 Use Any Audible Converter to Download Audiobooks by Converting Them to Other Formats to Listen to on Airplane Mode
Any Audible Converter is an excellent software that helps users convert Audible Premium Plus/Audible Plus AA/AAX audiobooks and podcasts to M4A/M4B/MP3 without efforts. It also allows users to download converted audio files directly to the computer so that users could enjoy listening to Audible audiobooks wherever they go on their MP3 players. With converted audio files downloaded on other devices, you can even listen to Audible audiobooks without an Internet connection.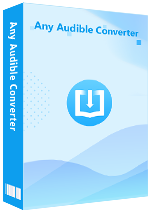 Features of Any Audible Converter:
Download audiobooks and podcasts from Audible/Audible Plus.

Convert Audible audiobooks and podcasts to M4A, M4B, and MP3.

Support splitting audiobooks by length, chapters, or segments.

Keep chapters and ID3 tags after converting audiobooks and podcasts.

Convert Audible audiobooks 100X faster than the average level.
Download Win
Download Mac
Here are steps to convert an audiobook from Audible to other formats to listen to on airplane mode:
Step 1

Launch Any Audible Converter

Launch Any Audible Converter on your computer. You can convert audiobooks from the local files or Audible library.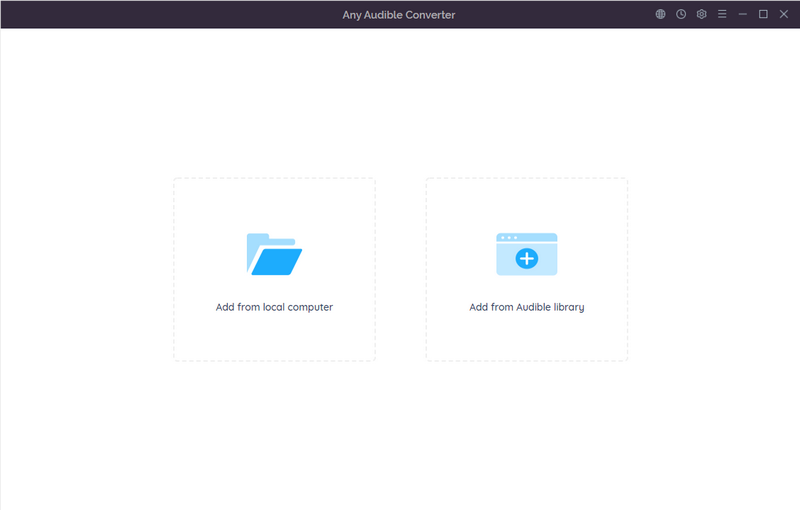 Step 2

Choose Settings

Click the setting button in the upper right corner. You can change the conversion settings including the output format, output quality, output path and regions of the website.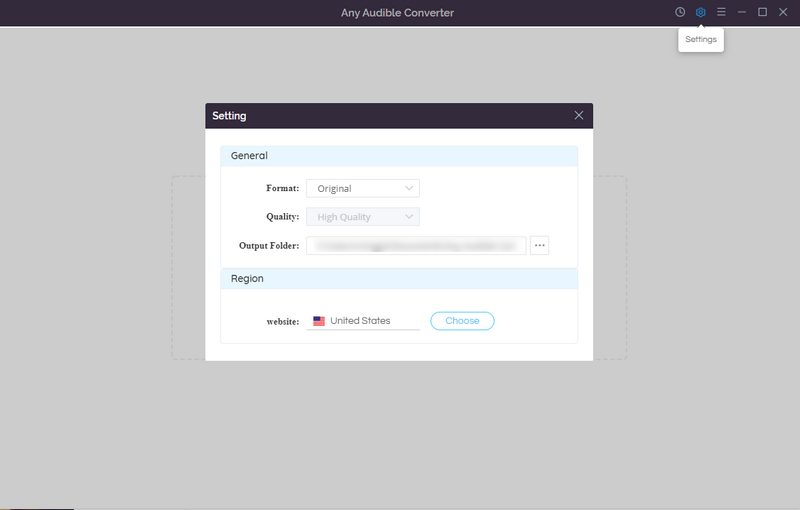 Step 3

Sign in your Amazon Account

Click the "Add from Audible library" to sign in.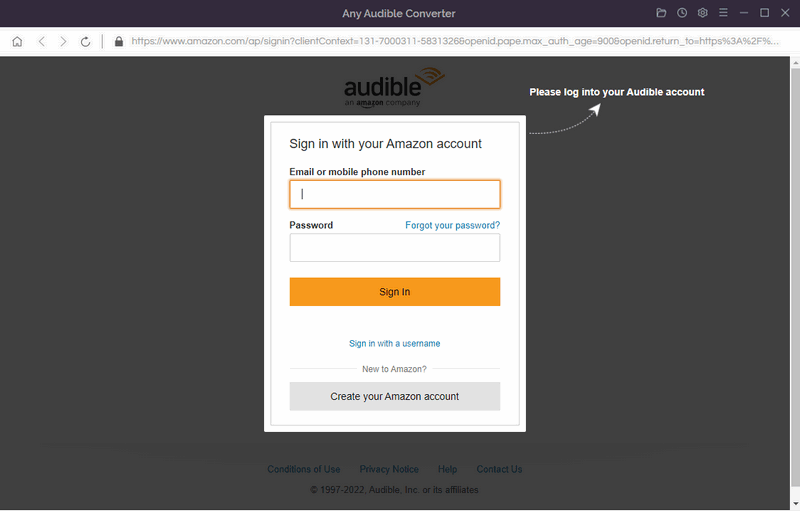 Step 4

Search an Audiobook and Add to List

Search an audiobook in Premiuim or Plus catalog and click it. Then click "Add to list".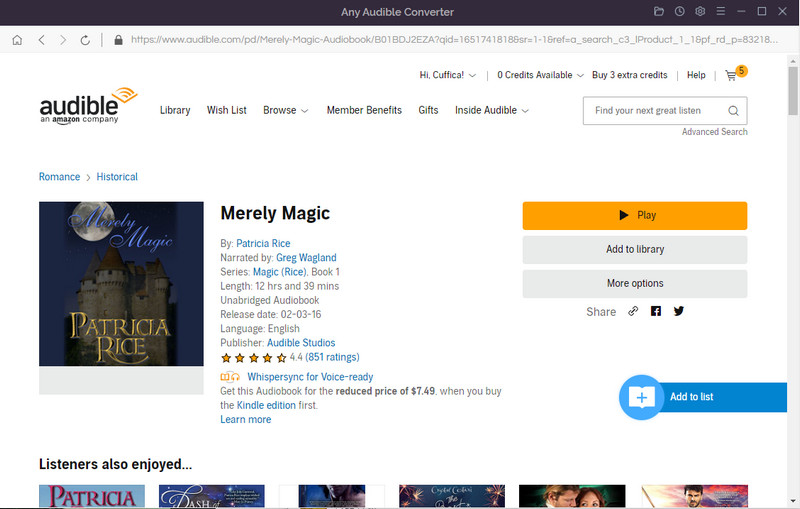 Step 5

Start Converting

Click on the "Convert" button to start converting the audiobook to the output format you choose. After the conversion is finished, if you have chosen "Open the output folder" after converting, the folder will pop up, and you can see the result in it. You can also click the "History" button to find the well-converted files from the local drive.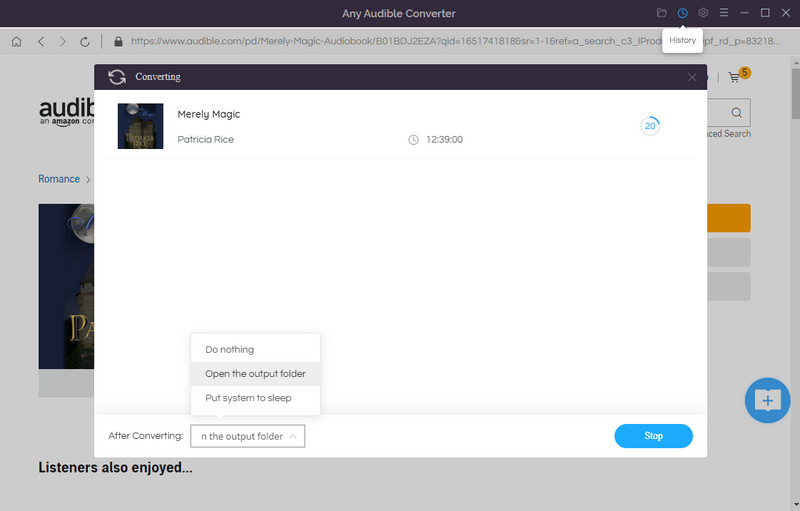 Now you can transfer well-downloaded Audible audiobooks to any portable devices to listen offline on airplane mode. What a great thing!
Method 2 Download Audible Books to Audible App
Step 1

Open Audible App

Open Audible App and Sign in.
Step 2

Search an Audiobook

Find an audiobook in the search bar or browse a list to find one that may be of your interest.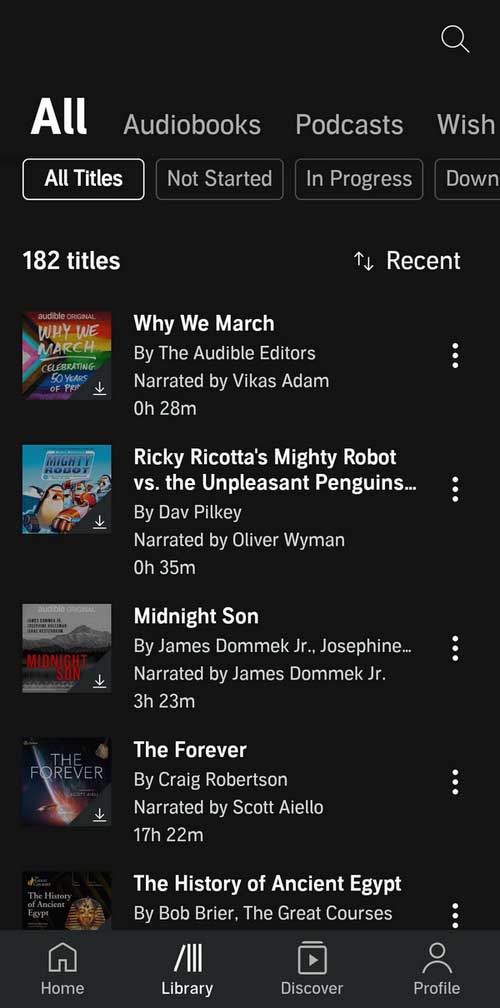 Step 3

Download the Audiobook

Click "Download". After finishing downloading, you can listen to this audiobook offline.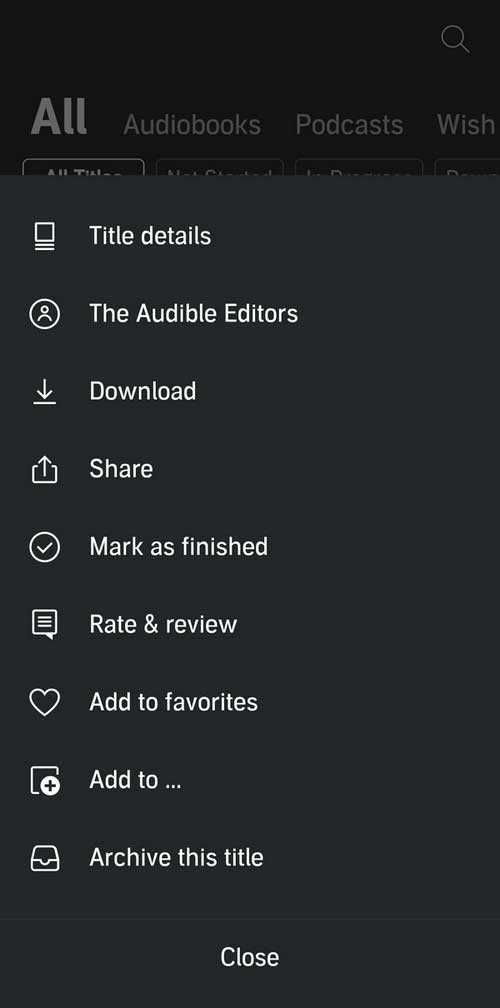 Now your downloaded audiobook files have been saved. However, please note that since audiobooks are in AA or AAX file formats protected by digital rights management, so audiobooks downloaded in this way cannot be played on other devices unless they are played through Audible. Besides, if you are an Audible Plus subscriber, you can download Audible books to Audible app. But if you unsubscribe, you will lose all access to all audiobooks after unsubscribing, even if you have downloaded some of them.
---
Here are five audiobooks suitable for listening to on airplane mode: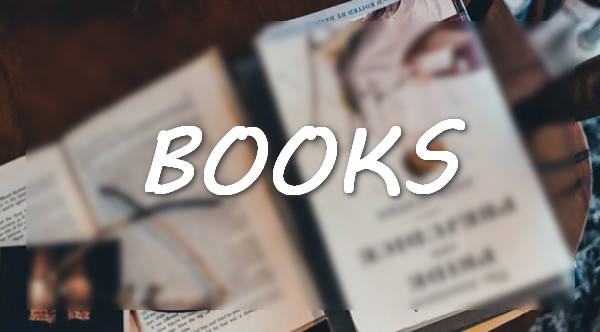 1. Atlas of the Heart
In Atlas of the Heart, Brown takes us on a journey through 87 emotions and experiences that define what it means to be human. As she charts the necessary skills and actionable frameworks for meaningful connection, she gives us the language and tools to access a world of new choices and second chances -- a world where we can share and manage the stories of our bravest and most heartbreaking moments in a way that connects with each other.
2. Atomic Habits
No matter what your goals are, Atomic Habits provides a proven framework for improvement every day. James Clear, one of the world's leading experts on habit formation, reveals practical strategies that will teach you how to form good habits, break bad ones and master the small behaviors that lead to significant results.
If you have trouble changing your habits, the problem is not you. The problem is your system. Bad habits repeat themselves over and over again, not because you don't want to change, but because you have the wrong change system. You are not reaching your target level. You go down to the level of your system. Here, you'll get a proven system that can take you to new heights.
3. Bulls, Bears and Other Beasts
Lalchand Gupta takes you on an exciting journey through Dalal Street to tell a brief history of India after its stock market liberalization. From the tech boom and tax evasion to banking and money laundering; The scam and the collapse of fixers and investors, Lalchand has seen it all. A comprehensive introduction to the stock market over the past 25 years that tells you what to look out for when investing. It also looks at policies that the government needs to modify if the country is to make more efficient use of domestic capital. It's a must for anyone interested in the country's financial health and for those who want to learn about the sensationalism that makes today's stock market even more boring.
4. This Working Life
This Working Life is the audiobook you need to navigate your career with courage, openness and plenty of laughter in these chaotic and uncertain times. With the success of the ABC podcast, Lisa Leong, along with journalist Monique Ross, has brought curiosity to the world of work. You spend most of your time at work -- that's an eye-popping 90,000 hours for the average person. During that time, you should be happy. But how?
This Working Life allows you to experiment in a living laboratory. You'll reflect on your highs and lows, use your superpowers and determine your guiding values. You'll learn the importance of empathy as you craft a job or plan a portfolio career that can grow with you. You will unleash the power of ritual, community, and self-care, and build resilience to help you face life's inevitable curveballs.
5. Algorithms at Work
In this intoxicating original series, researchers Brian Christian and Tom Griffiths, the best-selling authors of Algorithms for Survival, tackle some of the most important ideas in computer science today, and in the process illustrate cutting-edge approaches to understanding the way we live, work and play.
They took us into a tomato factory, and no one had the job title to reveal the decentralized network structure; Visit an Olympic fencer to explore the game theory of when to make your first move; and visit the birthplace of the Internet, a bustling laboratory on the French-Swiss border, to examine the real -- truly human -- limits of what can be achieved by a network of nearly a million machines. Along the way, they interviewed key players in computer science -- from Eric Brewer, Google's vp of infrastructure, to Leslie Lamport, the "godfather of distributed systems" -- as well as prominent neuroscientists, sociologists, and even the co-founder of Instagram.
You may also like? Check out:
Follow this article to see how to download Audible audiobooks and transfer them to USB.
This guide helps you find the solution to save Audible books after unsubscribing.