AAX to MP3 Converter: Everything You Need to Know
Audiobooks are a type of books narrated by voice actors. Unlike paper books, it saves you the trouble of having to carry them in your hands for engaging reading and offers the flexibility to hear books everywhere. It is a common practice for people to download audiobooks from Audible in AAX format and convert them to MP3 for listening on occasions while on the go, such as driving the car or cleaning the house, etc.
But what exactly is AAX format? Why do we need to convert AAX to MP3? This article will center around these topics and explore some of the best AAX to MP3 converters.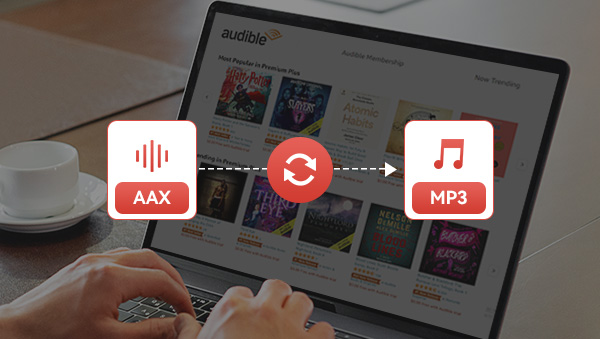 Developed by Audible, AAX format is a DRM-encrypted M4B file with high quality owing to its variable bitrate. It not only preserves high audio quality but also helps reduce copyright infringement with DRM protection. Digital multimedia audiobooks in AAX format include not only audio but also graphics, videos, bookmarks, and a video timeline. Most picture books and graphic novels for kids favor this format to store digital content. The AAX files are considered as an enhanced version of AA files.
Most popular audiobook platforms allow you to download audiobooks in AAX format. However, AAX formats are only recognizable on certain devices. As mentioned before, AAX files are only playable on assigned software due to its DRM protection. If you are using an MP3 player, chances are you cannot open the files and enjoy the audiobooks freely. Fortunately, you can use an AAX to MP3 converter to convert AAX to MP3, which has a wider compatibility and can almost work with all third-party devices.
Besides, for the sake of smaller storage space, many people will prefer to convert AAX to MP3.
There are a variety of AAX to MP3 converters on the market, each with its unique advantages and shortcomings. If you do not know how to make a wise choice, read on to find out the best AAX to MP3 converter that suits your specific needs.
3.1 Any Audible Converter
Any Audible Converter is a professional audiobook converter that supports losslessly converting Audible audiobooks and podcasts to M4A, M4B, and MP3 formats. Whether you want to convert downloaded audiobooks or convert directly from the Audible Library, this program gets you covered. The use of advanced decryption technique makes the conversion speed faster than its counterparts.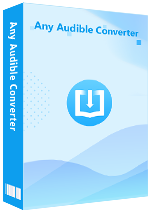 Features of Any Audible Converter:
Convert Audible Audiobooks to multiple Formats without quality loss.

Option to convert audible files locally or from the Audible

Keep Chapters& ID3 Tags

60X Faster Transmission Speed
Download Win
Download Mac
Pros:
Intuitive user interface
Batch processing is supported
Flexible pricing options
5-day money-back guarantee
Cons:
1-minute limit for conversion from Audible library in trial mode.
3.2 Epubor Audible Converter
Similar to Any Audible Converter, Epubor Audible converter allows you to download and convert AAX files to a variety of formats. You can log in to your audible account using Epubor Audible Converter and browse your listening history. With a few simple clicks, you can save the audiobooks to your desired formats.
Pros:
Faster speed for converting to M4B or MP4 format
Load your audible library automatically and download it on your local computer
Cons:
The free trial can convert 10 minutes of each Audible book
3.3 TuneFab Audible Converter
TuneFab Audible Converter is an AAX audio converter that allows you to download, convert, and edit your audiobooks for more flexible uses. It can convert Audible AA/AAX books to DRM-free MP3 with chapters kept and no device limitation.
Pros:
Remove encryption from Audible AA/AAX files
Support output formats such as MP3, M4A, FLAC, and WAV
Splits Audible books by time/chapters/segments
Maintains original sound quality
Cons:
Trial version only allows the conversion of 2 books
Requires update fee
3.4 Online AAX to MP3 converter: https://www.aconvert.com/audio/
If you are using a public computer and do want the trouble of downloading an application, you can go for an online AAX to MP3 converter. https://www.aconvert.com/audio/ is an online platform that can help you convert the downloaded AAX audiobooks to a variety of target formats, such as AAX to MP3, or AAX to WAV, etc.
Pros:
No need to download software
Free to use
Cons:
Limited size for uploads
Long processing time
A lot of ads
Less customization options
---
Audiobooks are an important form of leisure. However, due to the limitation of formats, many people are not able to play the downloaded AAX audiobooks on an arbitrary device. Converting AAX to MP3 becomes necessary. In this article, we explain the AAX format, and why we need AAX to MP3 converters and explore a collection of AAX to MP3 converters, comparing their pros and cons. You can choose the most suitable one according to your own needs.
You may also like? Check out:
Follow this article to get to know 10 best free audiobook download websites.
Follow this article to see how to download Audible podcasts as MP3.