Kindle Unlimited Audiobooks VS Audible
As you all know, Audible is the world's largest audiobook site, with more than 50,000 audiobooks attracting millions of users. As the audiobook market continues to expand, Amazon's Kindle also has an audiobook service, as well as Kindle Unlimited, which gives you Unlimited access to e-books and audiobooks for $9.99 a month. This article compares Kindle Unlimited audiobooks with Audible audiobooks for readers who have not yet decided whether to subscribe to Kindle or Audible.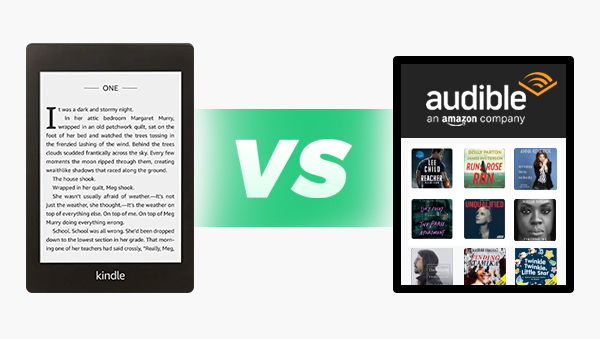 ---
Kindle Unlimited is an Amazon service that launched on July 18, 2014, giving readers access to more than 600,000 e-books and audiobooks for $9.99 per month. The move marks Amazon's entry into the e-book market. The service is similar to those offered by start-ups like Scribd and Oyster, which offer readers hundreds of thousands of e-books for a similar monthly fee. Scribd offers 400,000 e-books for $8.99 a month; Oyster offers half a million e-books for $9.95 a month.
Audible is the world's most popular audiobook site, with more than 50,000 audiobooks and sales growing by more than 40% a year. Its recording studios are churning out more titles around the clock to keep up with demand, and Audible offers podcasts as well. Audible offers two subscription plans: Audible Plus and Audible Premium Plus to meet different needs.
Price
9.99 VS 7.95/14.95
Kindle Unlimited pricing is unique, with $9.99 for unlimited e-books and audiobooks, but Kindle Unlimited can only borrow 10 books at a time. Audible subscriptions are divided into Audible Plus and Audible Premium Plus. Audible Plus is cheaper and offer fewer audiobooks than Premium.
Content
The Kindle is known for selling a large number of e-books, so if you subscribe to Kindle Unlimited, you can enjoy tens of thousands of e-books on the Kindle, which is certainly the best choice if you really love reading. If you're an audiobook lover, Audible is for you. Kindle Unlimited only has thousands of audiobooks, while Audible provides more than 50,000 audiobooks. Among other things, Audible also offers lots of podcasts, which are great to listen to when you're cooking, exercising, or whatever.
Quality
Kindle e-books are certainly of good quality, and you can completely immerse yourself in books with a Kindle. But Kindle audiobooks are not only fewer in number but not as beautifully spoken as Audible. Audible, after all, sells audiobooks and sometimes uses celebrities to record them, so it's a better experience than Kindle Unlimited.
Format
Audible audiobooks have always been in protected AA/AAX format, while Kindle audiobooks are generally AAX format, but will be available in MP3 format for those who want to buy them separately. MP3 is now the most popular music format and can be played on a variety of devices, while AA/AAX can only be played on dedicated websites. In this respect, Kindle Unlimited audiobooks have fewer restrictions than Audible audiobooks.
---
Speaking of Audible, have you ever thought about converting your audiobooks to other formats and listening to them on other devices? Any Audible Converter is created for converting Audible protected audiobooks to MP3/M4A/M4B with ease.
Any Audible Converter is an excellent software that helps users convert Audible Premium Plus/Audible Plus AA/AAX audiobooks and podcasts to M4A/M4B/MP3 without efforts. It also allows users to download converted audio files directly to the computer so that users could enjoy listening to Audible audiobooks wherever they go on their MP3 players. With converted audio files downloaded on other devices, you can even listen to Audible audiobooks without an Internet connection.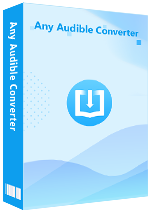 Features of Any Audible Converter:
Download audiobooks and podcasts from Audible/Audible Plus.

Convert Audible audiobooks and podcasts to M4A, M4B, and MP3.

Support splitting audiobooks by length, chapters, or segments.

Keep chapters and ID3 tags after converting audiobooks and podcasts.

Convert Audible audiobooks 100X faster than the average level.
Download Win
Download Mac
Here are detailed guide to convert Audible books/podcasts to MP3:
Step 1

Launch Any Audible Converter

Launch Any Audible Converter on your computer. You can convert audiobooks/podcasts from the local files or Audible library.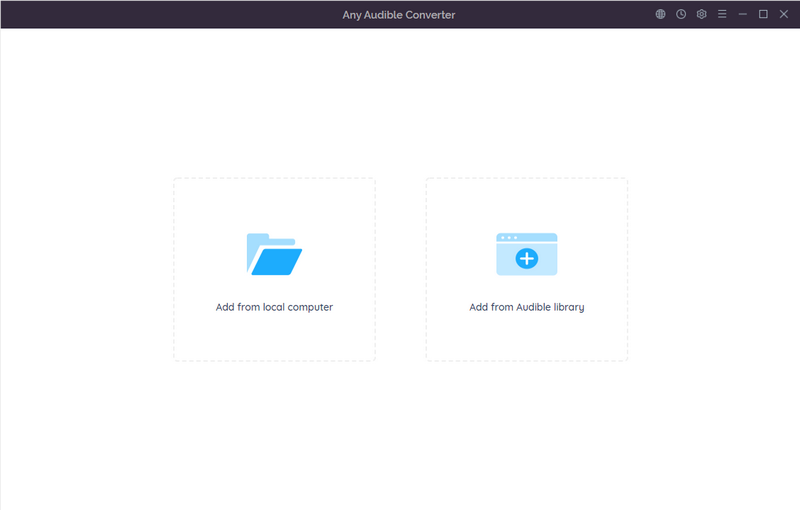 Step 2

Customize Settings

Click the setting button in the upper right corner. You can change the conversion settings including the output format, output quality, output path and regions of the website.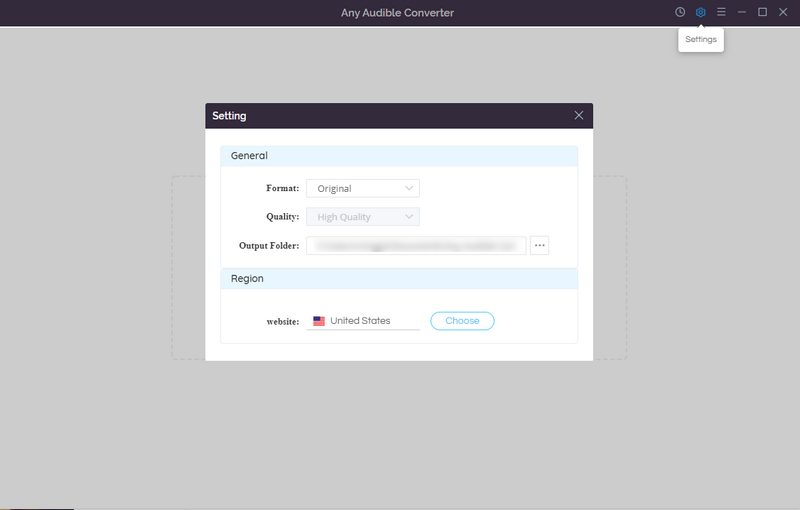 Step 3

Sign in your Audible

Click the "Add from Audible library" button and sign in.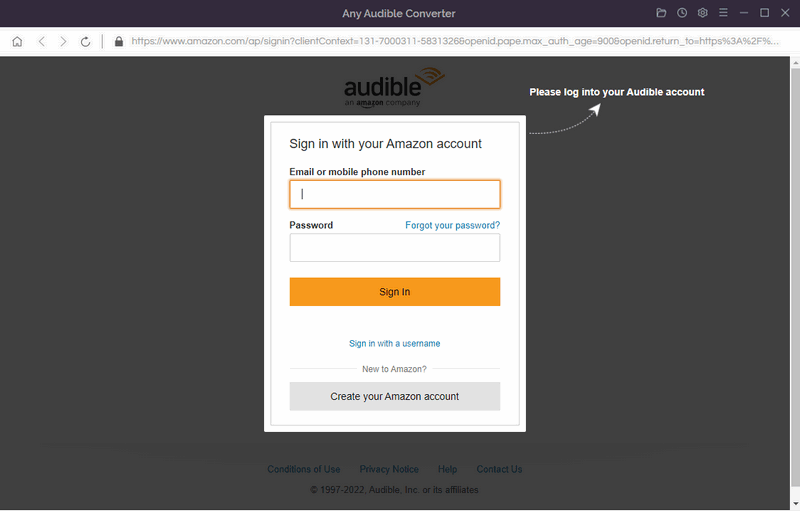 Step 4

Search an Audiobook and Add to List

Search an audiobook or a podcast in the Plus catalog and click it. Then click "Add to list".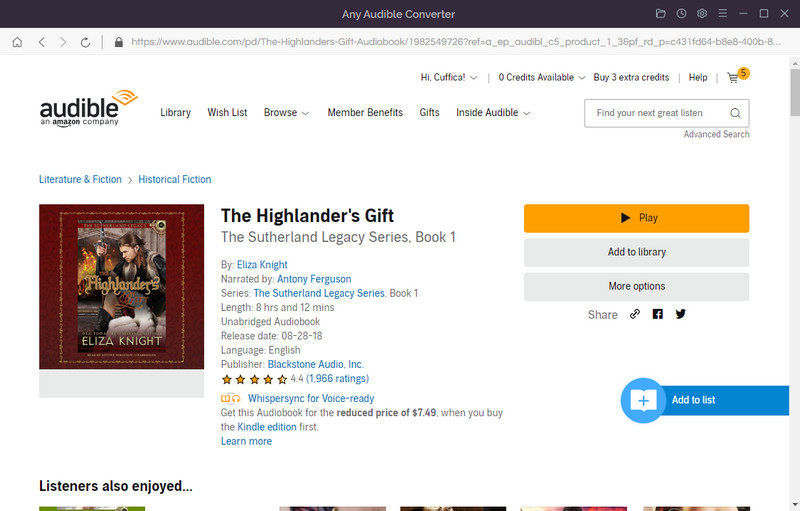 Step 5

Start Converting

Click on the "Convert" button to start converting the audiobook/podcast to the output format you choose. After the conversion is finished, if you have chosen "Open the output folder" after converting, the folder will pop up, and you can see the result in it. You can also click the "History" button to find the well-converted files from the local drive.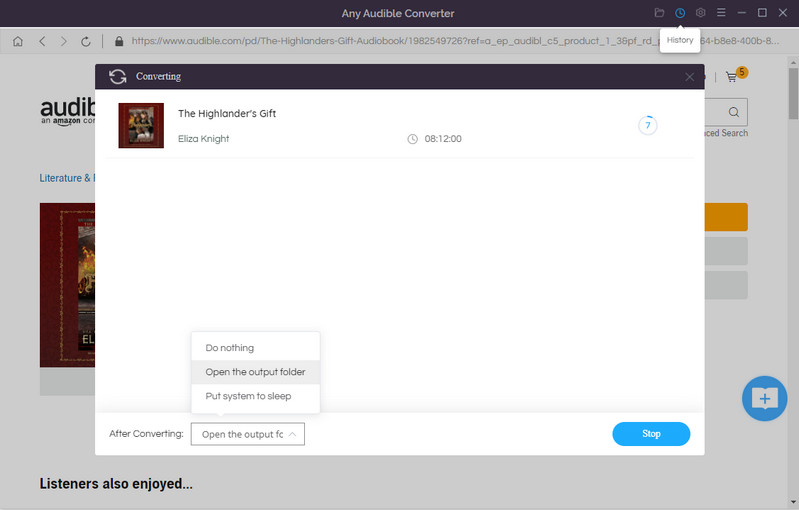 Now you have downloaded Audible books/podcasts of MP3 format to PC.
---
The Kindle has an edge in e-books, but it offers too few audiobooks and is not as good as Audible. All things considered, audiobooks are better off with Audible, and for most users, Audible Plus will suffice. If you want audiobooks in MP3 or other formats, you can use Any Audible Converter to convert Audible audiobooks.
You may also like? Check out:
This article tell you how to download audible audiobooks to MP3 format.
Convert Audible audiobooks to MP3 format and you can transfer them to Garmin Watch.