How to Convert Audible AA Audiobooks to MP3
Audible, as one of the largest audiobook sites, offers a large selection of digital audiobooks, podcasts. You can find almost any audiobook you want, whether it's classic novels or other genres. If you download Audible audiobooks, one thing you'll notice is that the extension doesn't seem to be quite the same as other audiobooks. Audible audiobook files are mostly encoded in AA format. Generally speaking, the main audio formats we commonly use are MP3, M4A, WMA, etc., so what exactly is the AA format? Besides, if you download Audible AA audiobooks and try to play them on other devices, you will be disappointed to find that it doesn't work at all. Don't be discouraged, you can solve it by converting AA files to MP3 format.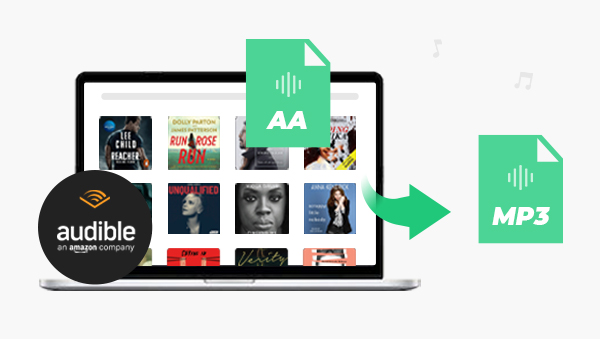 AA is a proprietary audio file format developed and supported by Audible, a leader in the US audio content supply industry. The AA format is a kind of audio file designed for storing spoken words. But unlike audio files such as MP3 or WAV, AA files can contain more information in addition to audio data, such as chapter markers, bookmarks, and more. Actually, the internal content of the AA file is stored in unprotected MP3 or ACELP format, but its encrypted Audible container applies certain DRM restrictions for copyright protection. Therefore, such DRM-protected AA files can only be played on certain devices. If the device you want to play with is not compatible with this format, then you have to convert AA format files to other common media formats.
Among all the audio formats, MP3 is the absolute mainstream. Foremost, MP3 format audio files have a small storage capacity compared to other audio formats. Secondly, MP3 format compressed music can be sampled at a variety of frequencies, from 64Kbps or less to save space, to 320Kbps to achieve the highest sound quality. Finally, most devices are currently compatible with MP3 audio files, which means that if you convert AA files into MP3 format, you can achieve cross-device playback on various devices.
---
To convert a file format, you may think of one of the easiest and most direct ways, which is to change the file extension. Indeed, this method is feasible for some files, for example, files with extension .doc can be directly changed to .xls. However, the trial scope of this method is very limited, and if the extension cannot be used in common, even if the extension is changed to other formats, it still cannot be played. Then you need to seek help from a professional software.
Any Audible Converter is highly recommended to help to convert. It is an all-new, all-in-one audiobooks' converter that allows users to convert AA, AAX audiobooks and podcasts from Audible to multiple output formats like MP3/M4A/M4B.
Next, this post will teach you how to convert Audible AA audiobooks to MP3.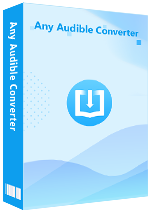 Features of Any Audible Converter:
Download audiobooks and podcasts from Audible/Audible Plus.

Convert Audible audiobooks and podcasts to M4A, M4B, and MP3.

Support splitting audiobooks by length, chapters, or segments.

Keep chapters and ID3 tags after converting audiobooks and podcasts.

Enjoy free upgrades and technical support services.
Download Win
Download Mac
How to Convert Audible AA Audiobooks to MP3?
Step 1

Launch the Program

Run the software, and you will see a very simple interface.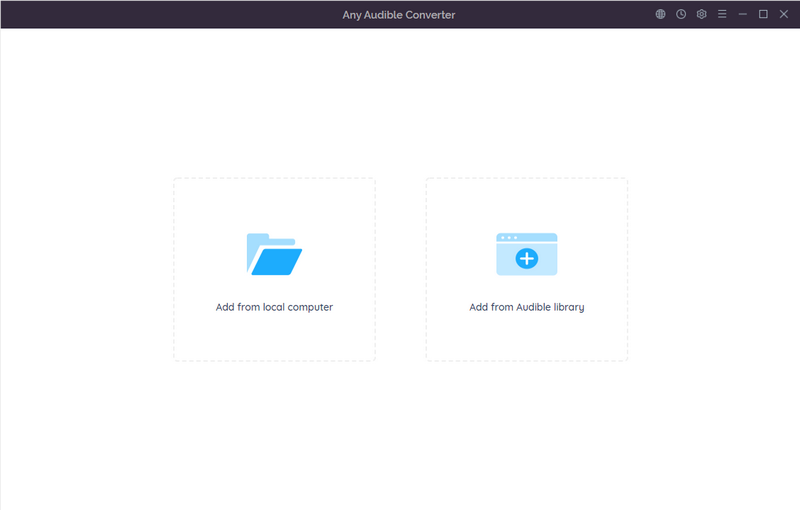 Step 2

Customized Settings

Click the gear-like button in the upper right corner. Then choose the output format, the output quality and output folder as you like. Please choose MP3 as the output format.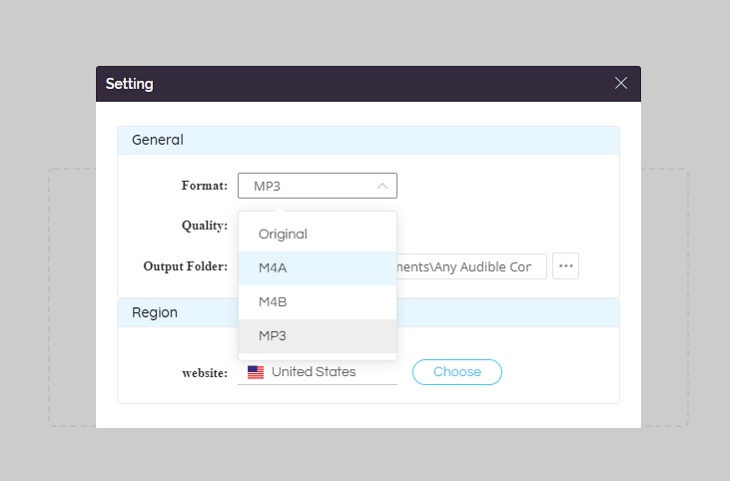 Step 3

Add Audiobooks

If you have already downloaded audiobooks, you can choose to add Audible audiobooks from the local folder.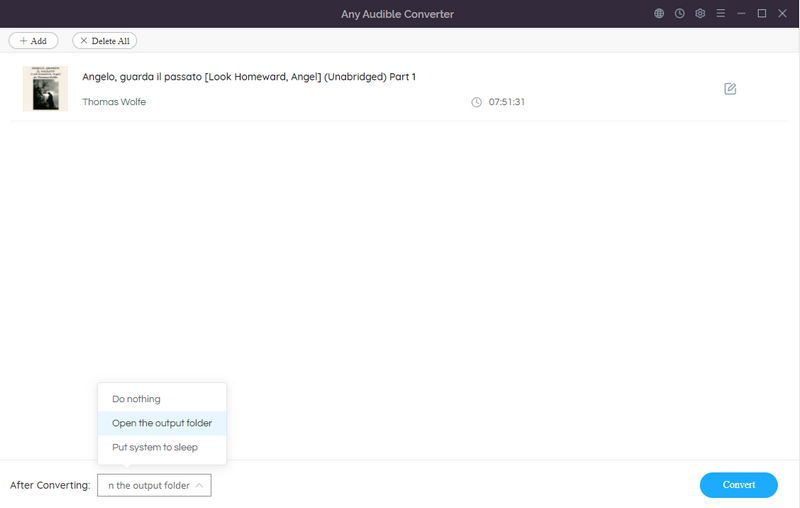 If you have not downloaded in advance, then you can "Add from Audible Library" directly. Click it and log in Audible. Choose any audiobook that you want to convert to MP3, then click "Add to List" button. If there are other Audible audiobooks that need to be converted, please click "Save to List" to continue. Finally, click "Task List" button to check the books you have added.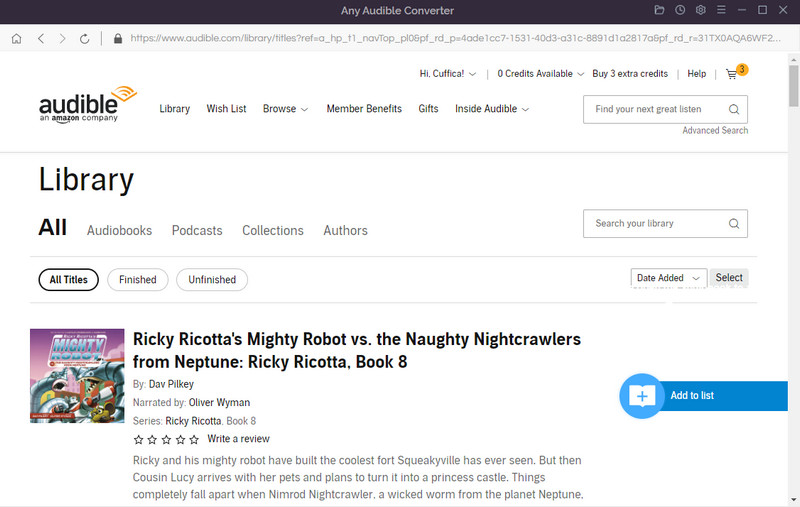 Step 4

Advanced Settings

Please click the "Advanced Setting" button next to the name of the book and set to split the audio file into segments.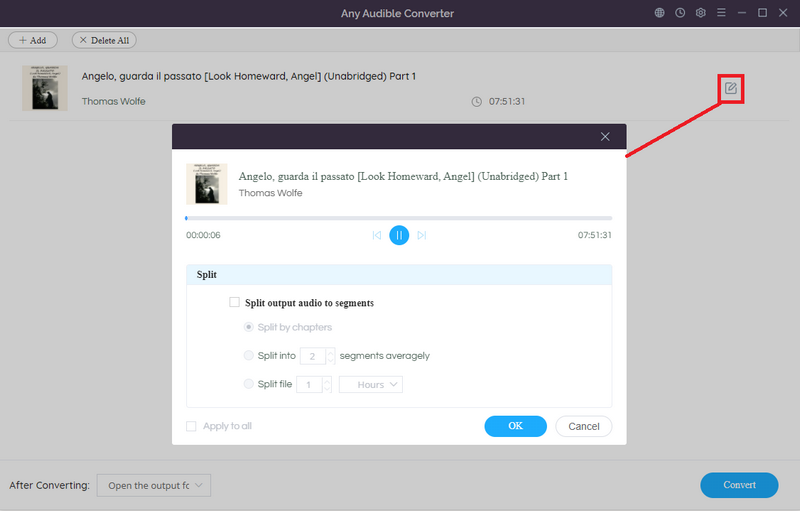 Step 5

Start Conversion

Click the "Convert" button to start the conversion. After conversion, you can click the "History" button to check the record of converted files.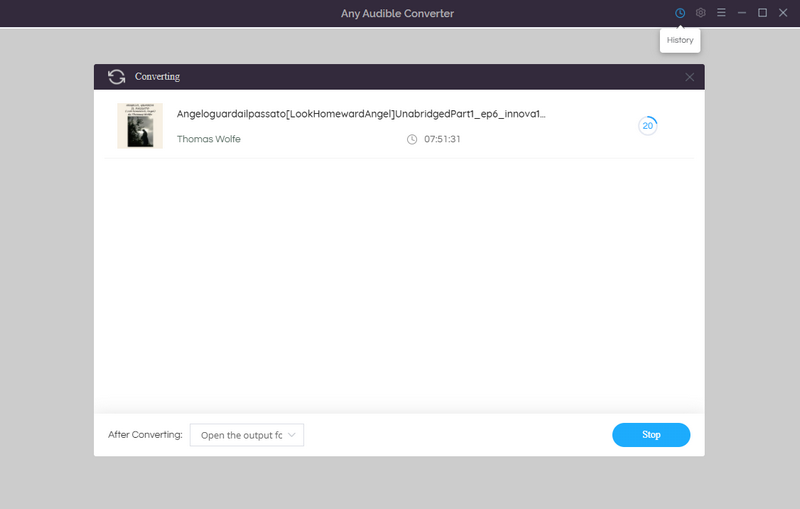 A file extension, also called a file suffix, is a mechanism used by the operating system to identify the type of file. It is a very important concept in the computer. Common file suffixes mainly include JPG image files, MP3 audio files, RMVB video files, etc., which are the suffixes of some specific files. The existence of the file suffix allows the computer to determine the file type, and then associate with the corresponding program to open it. Only in this way, the user can view the content of the file. Therefore, if a certain file loses its suffix name, then the computer cannot determine what type of file this file is, and we cannot access the content of the file.
Converting Audible AA audiobooks to MP3 format will be very difficult without the help of third-party software. But Any Audible Converter is a powerful and easy-to-operate software, with its help, it only takes five steps to complete. Once the conversion is complete, you can play Audible AA audiobooks on any device without any restrictions. So what are you waiting for, just download and try it by yourself.
You may also like? Check out:
This guide will introduce the best way to share Audible audiobooks with your friends/family.
This article will recommend five best audiobooks on Audible Plus for you.